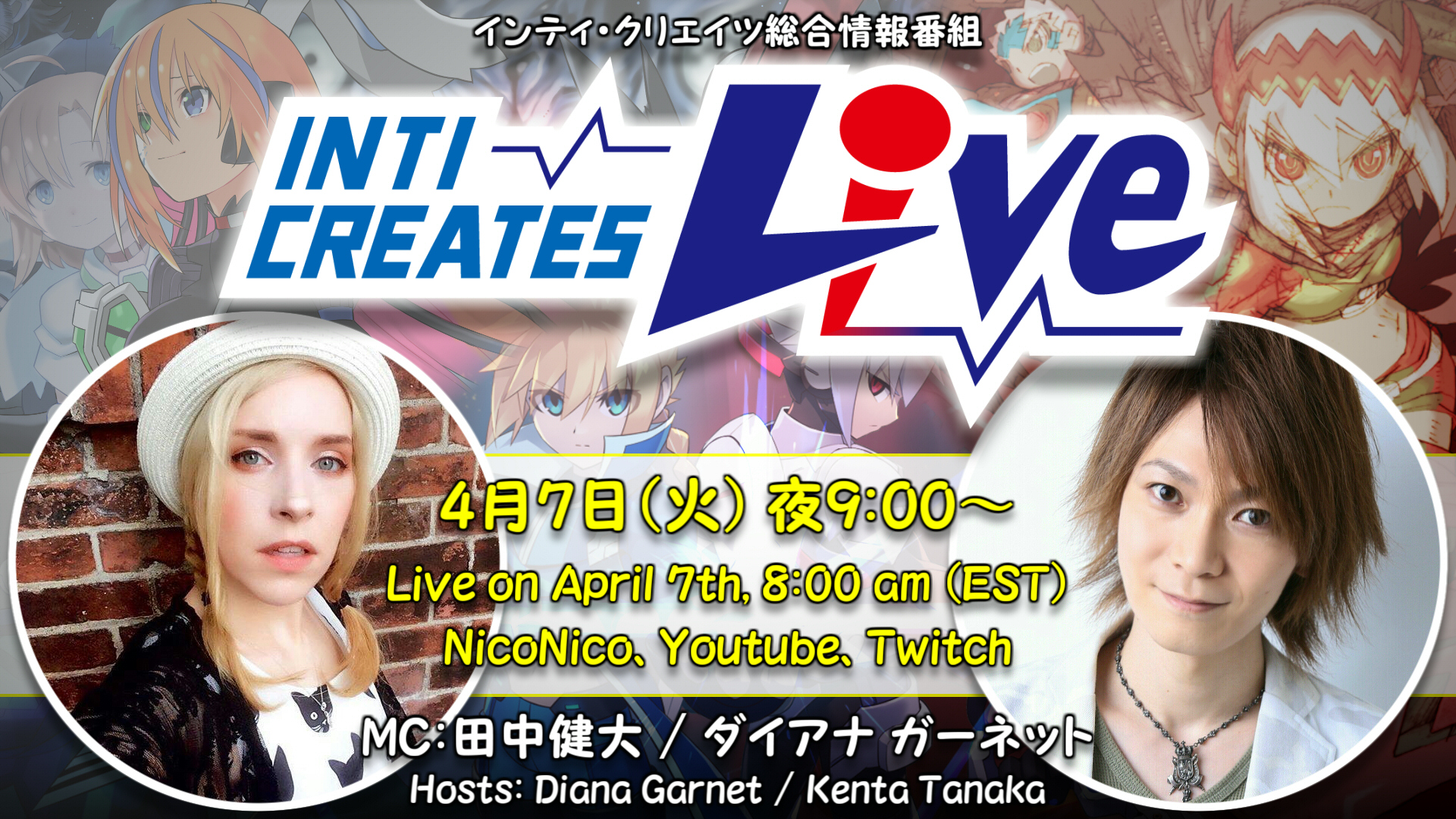 It's been about 3.5 years since Producer Matt Papa and the voice of Elise from Gunvolt 1, Ayano, did their comprehensive bilingual "INTI CREATES Live" streams, where they would bring you all of the latest Inti Creates news, special announcements, and more in both English and Japanese!
We decided it was about high time bring back the show so that we can deliver not only the latest information, but special announcements, and more as we try find new ways to communicate with you while we are stuck indoors during this crazy time in the world.
Even though this is technically episode #11, this time around, we've rebuilt the show from the ground up! We're still delivering the content you expect from this show, but with a new group of MCs: Diana Garnet (singer of the DMFD theme song, English voice of Joule in the Gunvolt OVA anime) and Kenta Tanaka (Bandit in DMFD)!
We also have a special video message from Dragon Marked for Death producer Yoshifumi Hashimoto (HAKAMA) and more that you absolutely won't wanna miss!
Start Time: Tuesday April 7th @ 8am Eastern / 2pm CEST / 9pm Japan
Watch it Live on YouTube right here:
The stream is also simulcast on
Twitch
and
NicoNico Douga
if you would rather watch it there!