Master the "Burst Combo" and Annihilate Your Enemies in Glorious 2D Action! Gal*Gunvolt Burst is Available NOW on Playstation 4!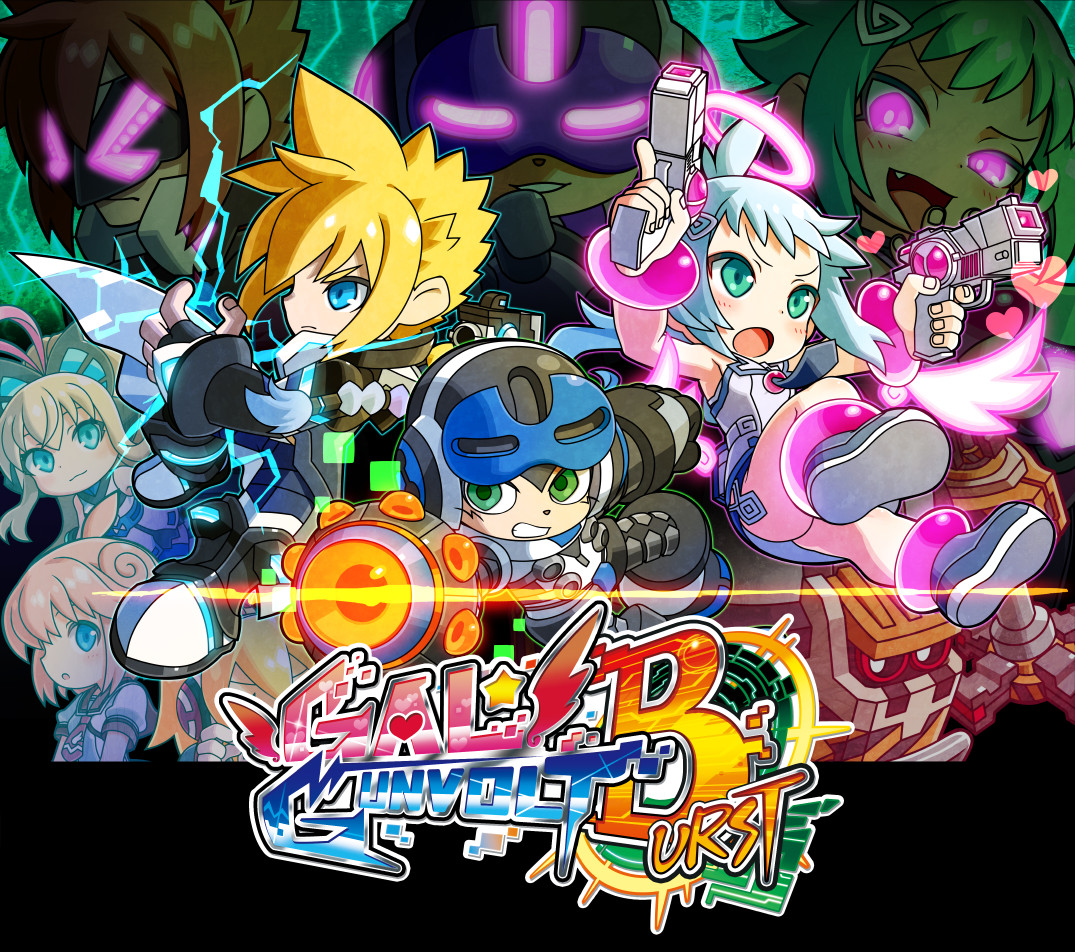 Today, we here at Inti Creates are extremely happy to announce that we were bringing our 2D side-scrolling action-packed title Gal*Gunvolt Burst to the Playstation 4! It is available today, March 15, 2018, just a under a month before our upcoming Gal*Gun 2's full worldwide release! European plays will be able to play the game on April 6, 2018!
Let's take a look at what's in store with Gal*Gunvolt Burst!
Universes collide in a 2D action-packed world in Gal*Gunvolt Burst!
Intense 2D sidescrolling action reminiscent of the golden age of action games in the 1990s is combined with modern gaming elements! Players will have dozens of collectible power-ups to acquire and a character customization system of unprecedented depth to experiment with! This perfect blend of classic and modern features will feel right at home for fans of action games from the past and the present.
Choose your character from Mighty No. 9's Beck, Azure Striker Gunvolt's Gunvolt, and Gal*Gun Double Peace's Ekoro, and experience an original story that brings these characters together in a virtual parallel world. Let's have a closer look at the action in the official trailer!
The heroes' rivals have come along for the ride too!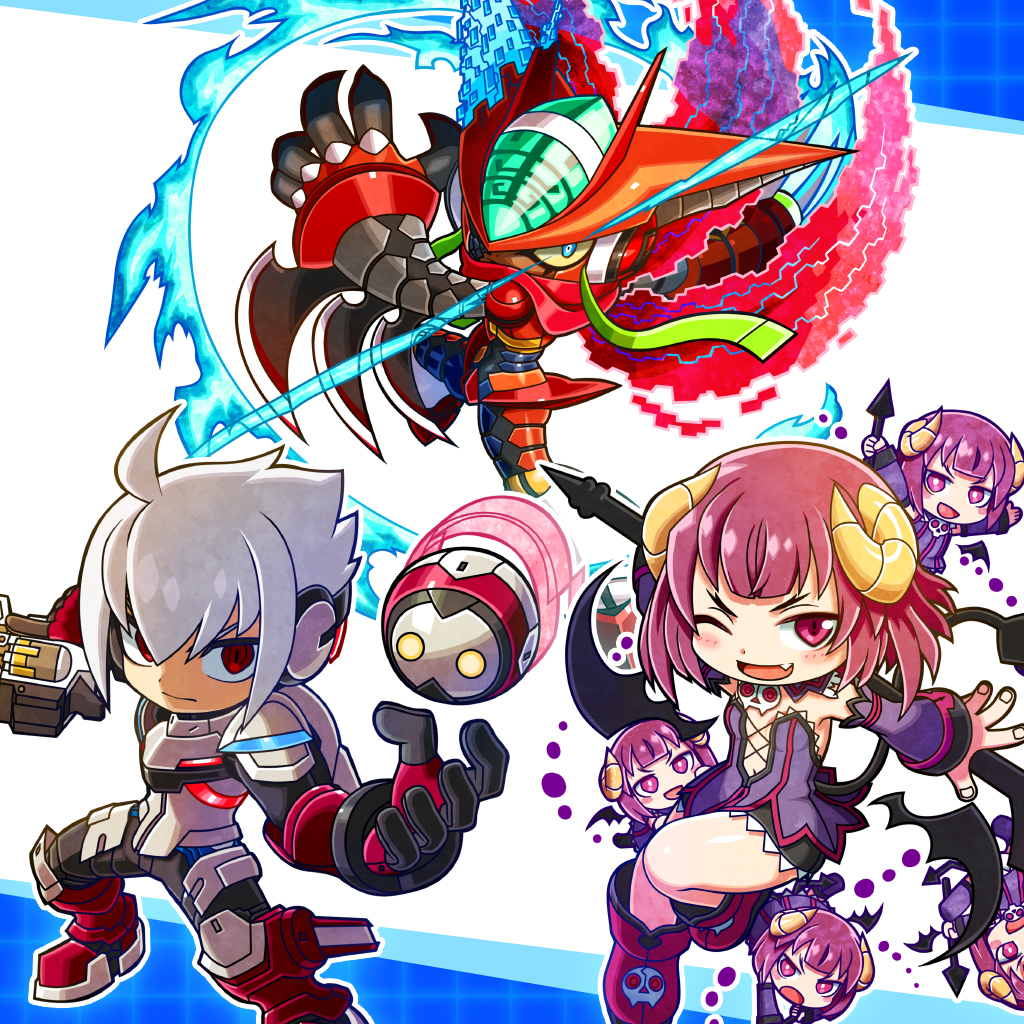 Debuting at the same time as Gal*Gunvolt Burst is the Rivals DLC Character Pack, which contains three brand new playable DLC characters! The gang of rivals is all here, featuring RAY from Mighty No. 9,  Copen from Azure Striker Gunvolt, and Kurona from Gal*Gun 2, each bringing their own unique abilities and play-styles to the game!
Gal*Gunvolt Burst is available now on the Playstation Store for $9.99. The Rivals DLC Character Pack is available for $4.99.
Check out the official website for more information!
Product Information
Title: Gal*Gunvolt Burst
Hardware: Playstation 4
Genre: 2D Action
Release Date: March 15th, 2018
Players:1 Player
Price: $9.99
Developer: Inti Creates