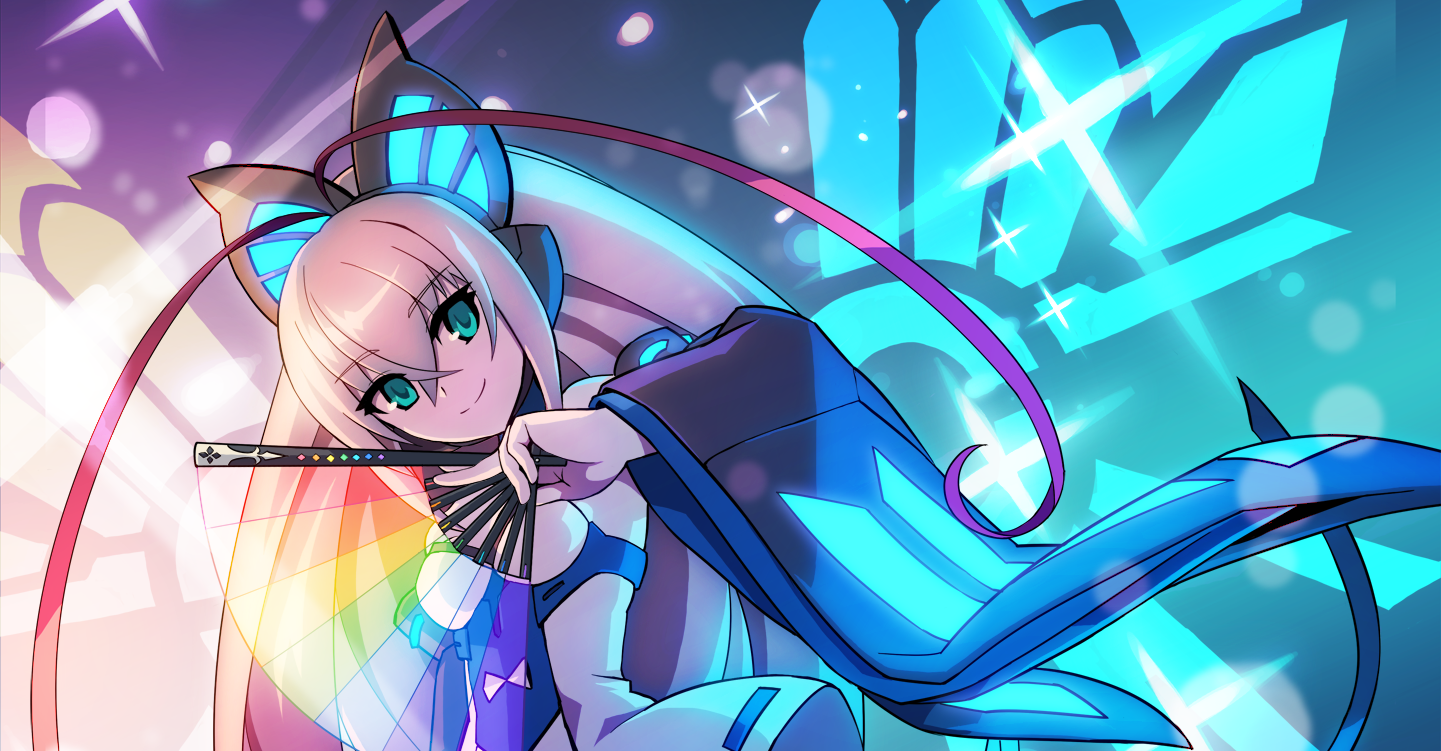 Greetings strikers! Over the weekend, we put out a special episode of our online radio show Interactive Wave, and while the interviews are indeed in Japanese as normal, there is some beautiful music that I think everyone can truly appreciate!
If you follow us on Twitter and/or Facebook, you may remember a post a little while back saying that we overheard talks about a new Lumen song. Today, I'm happy to say that Lumen does indeed have a brand new song titled "Sakura Efflorescence", and you can get a taste of it for the first time in the new Interactive Wave!
But wait, it says THREE new songs, right?  The second song was created because at our event we had back in October, Masashi Yukita and Moemi Otaka, the voice actors for Asimov and Moniqa respectively, had so much fun MC'ing the event together that they decided they wanted to sing a duet song. So BAM, just like that, Asimov and Moniqa have a brand new duet song titled "Find Out!".
Finally, after seeing her alter ego in the limelight all the time, Joule decided that she too would give it all she's got and do a song of her own! In her endearing first song titled "Cyanotype", she shares her feelings with the world. I hope Mr. Gunvolt is listening…
To get a taste of these new tracks, click here to listen to Sakura Efflorescence (0:56), here for Find Out! (8:43), and here for Cyanotype (18:45). Of course, you're more than welcome to watch the program in it's entirely below!
Which new song is your favorite? Let us know in the comments! 😀