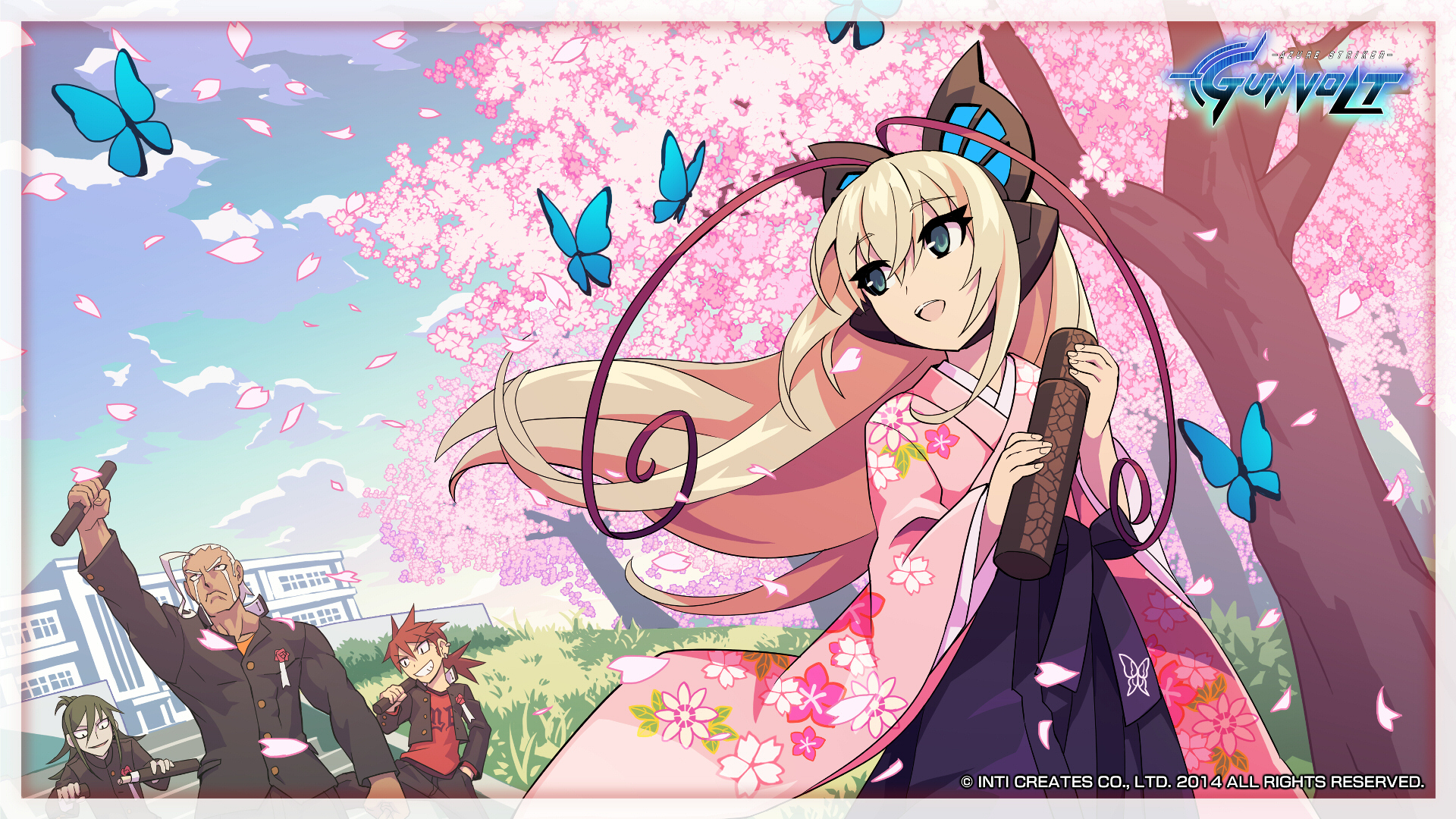 Making wallpapers to celebrate all kinds of holidays has sort of become a "thing" around here, hasn't it? 🙂
At long last, the chill of winter is on its way out, and the warmth of spring is beginning to roll in! Enjoy a brand new spring themed wallpaper featuring Gunvolt characters you love enjoying a perfect spring day, complete with a school graduation ceremony and cherry blossoms in full bloom!
It is worth explaining that here in Japan, spring is quite an amazing time of year. The Japanese school year ends in March and begins in April, so kids around the nation are graduating from school. The fiscal business year also falls on that same schedule, so many people are also beginning their careers too, including here at Inti Creates!
Of course, though, if there is one thing that symbolizes springtime in Japan, it's cherry blossoms, also known as sakura.  They are in bloom for only a few weeks out of the year, and let me tell you, it's a mega-huge deal! Parks are packed with people hanging out with friends and family eating and drinking under the trees from morning til night. It's truly an awesome time to be in Japan.
You can download the wallpaper from the official Gunvolt website!