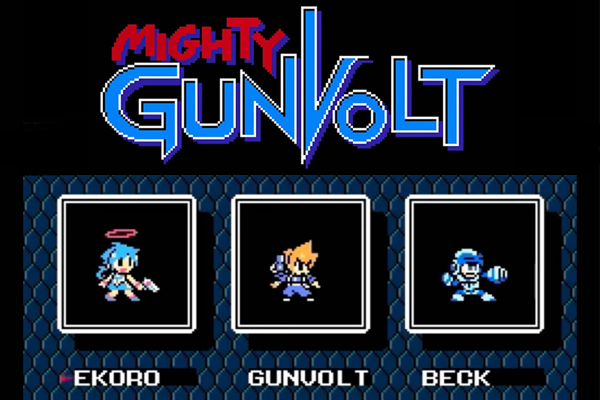 Good news everyone! The DLC for MIGHTY GUNVOLT is now available on the Nintendo eShop! Have a look at the official MIGHTY GUNVOLT website to get a taste of what's in store for you. Make sure you update your MIGHTY GUNVOLT game from the eShop so that you have access to the new DLC.
And finally, for the last nugget of goodness from Gunvolt Festa, Azure Striker Gunvolt is now on sale on the Nintendo eShop for 30% off! If you missed out on the action before, or want to share the Gunvolt love with friends and loved ones, now is the time to do it. The sale will last until Monday Decemeber 15th.
Thank you all for your continuous support! Happy zapping!