As 2014 starts to draw to a close and we gear up to have an awesome Christmas, as has been tradition recently for us here at Inti Creates, we present to our fantastic fans not one, but two beautiful Gunvolt themed Christmas wallpapers!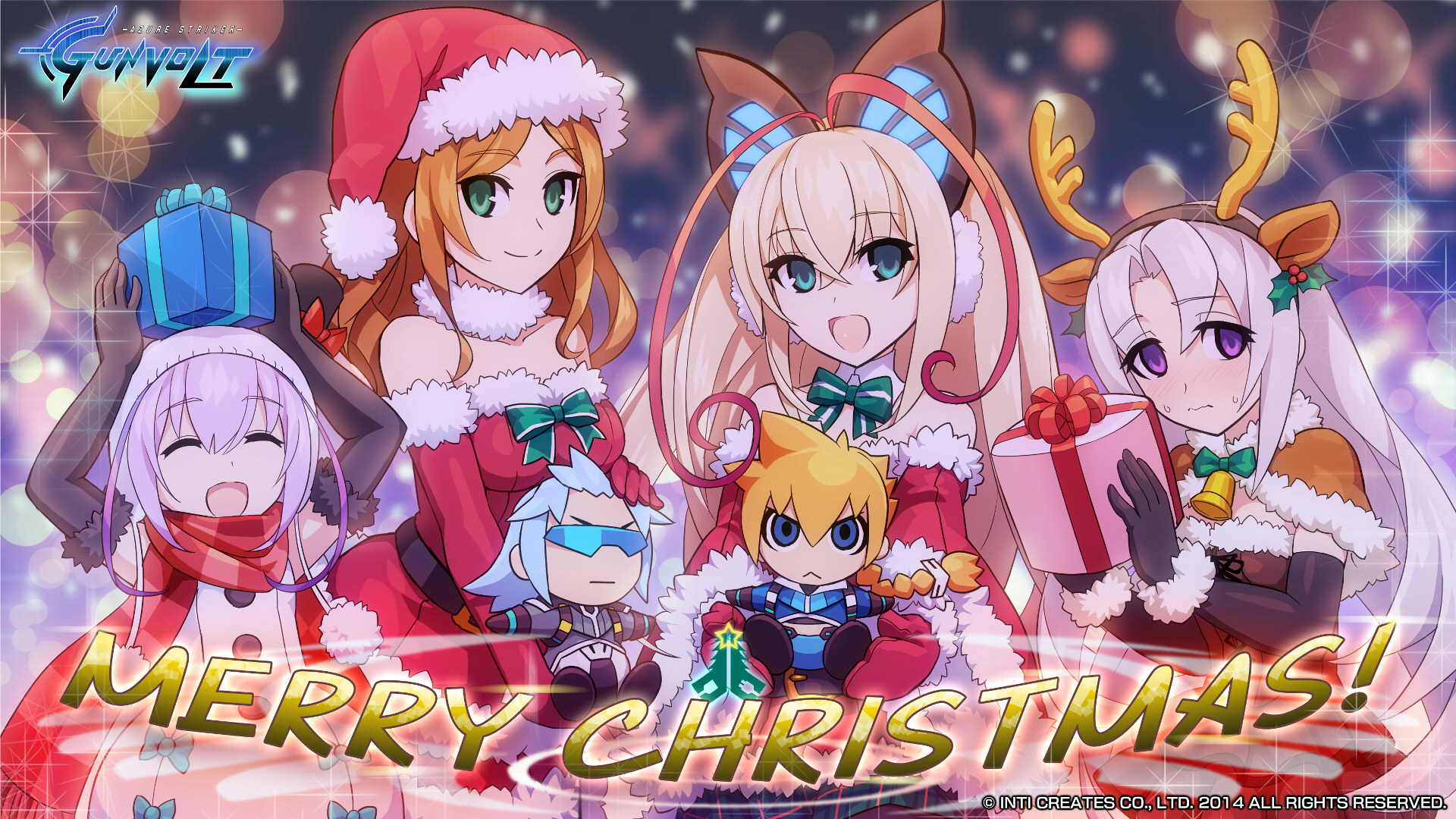 First we have a lovely desktop wallpaper featuring the girls of Gunvolt and "how freakin' cute is that" plushie versions of GV and Asimov!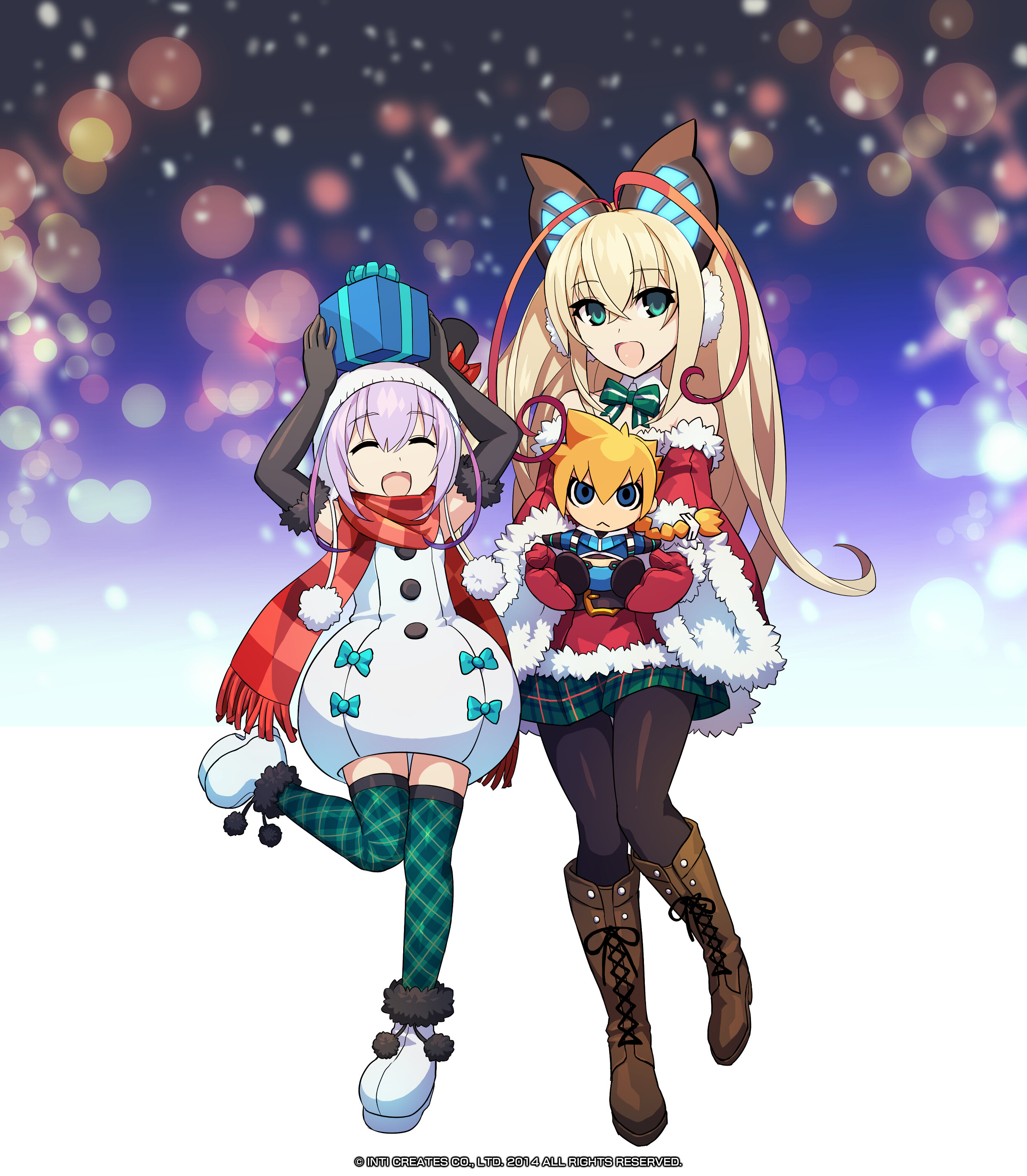 As a special bonus, we also have a wallpaper designed for smartphones that features our contest winners, Joule and Gunvolt, and the next most popular contestant in our contest, Lumen!
(Click here to download the wallpaper images from the Gunvolt homepage)
These are once again drawn by Mr. Hatakeyama and feature the winners of our English and Japanese social media voting contests and some of the other lovely cutie pies of Azure Striker Gunvolt who were runners up in BOTH contests. It's a kawaii ("cute" in Japanese) Christmas indeed here at Inti Creates, and we hope you all have an Merry Christmas!
– Inti Creates Staff