At Inti Creates, we have created a lot of really fun games over the years from the Mega Man Zero series to Azure Striker Gunvolt, and soon be added to the list, Mighty No. 9. However, deep within the hearts of the staff, from the most seasoned Inti Creates veterans to the newest of the new blood, a common desire is shared among them.
"Making this game has been something we always wanted to do since the day Inti Creates was formed nearly 19 years ago, " International Affairs Coordinator Matt Papa said. "With the success that we had with Azure Striker GUNVOLT, this was the obvious next step for us to take.  I mean seriously, who doesn't love hammers?"
The developers have been working on the Crimson Smasher GUNHAMMER project off and on since the mid 1990s, but had to delay the project indefinitely after getting good games to work on that kept them busy. "We always had it in the back of our minds when we worked on other games that someday, when technology has caught up to the advanced nature of the game, we would finally be able to finish the game," Matt added.
Final character designs for most characters are still being tweaked, but we decided to share the 100% completed design of the new hero GUNHAMMER with the world: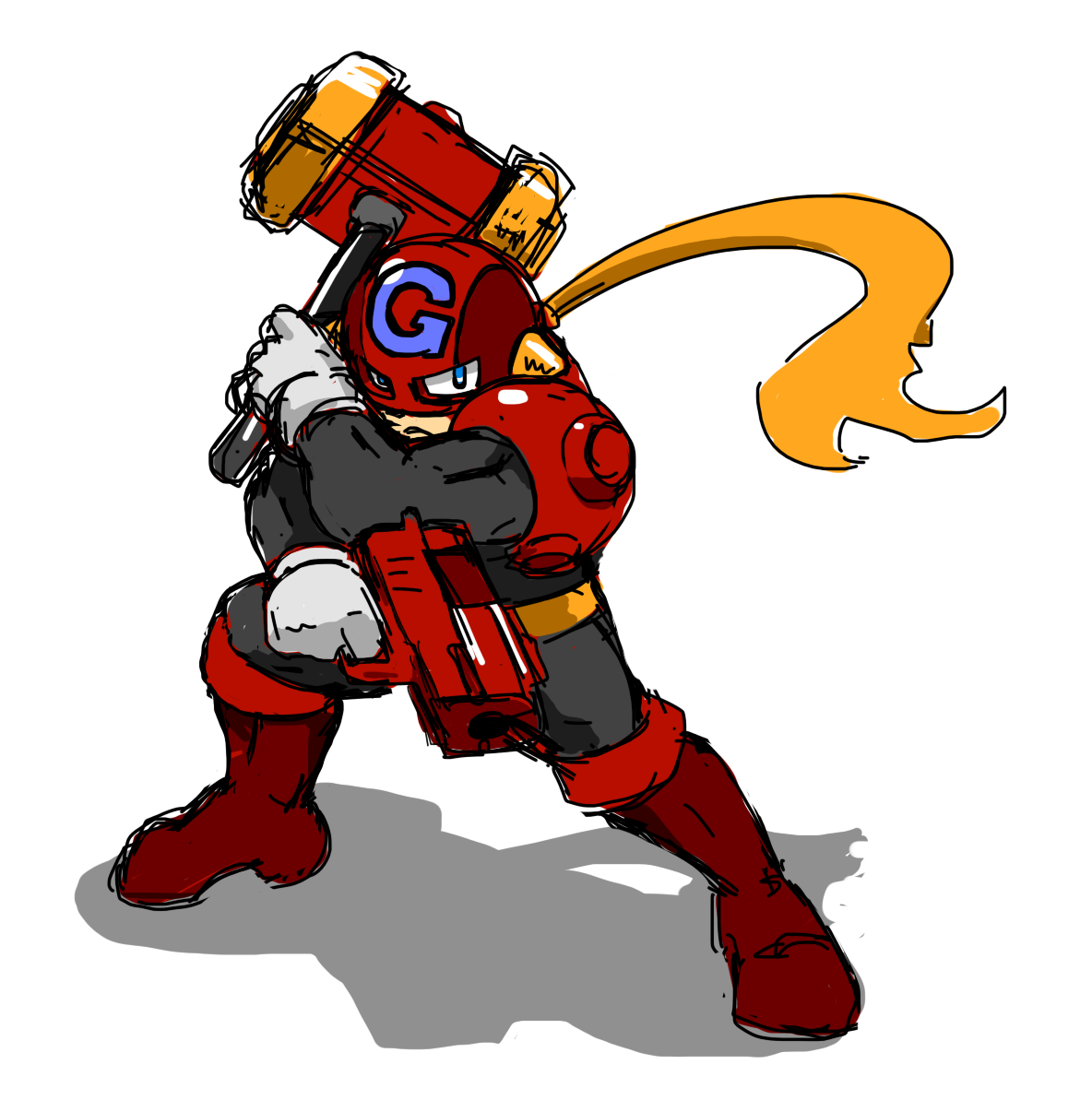 Now, we are very happy to report that Crimson Smasher GUNHAMMER will be available on the Game Gear, Lynx and Virtual Boy gaming systems.
Crimson Smasher GUNHAMMER smashes onto the scene April 1, 2016!