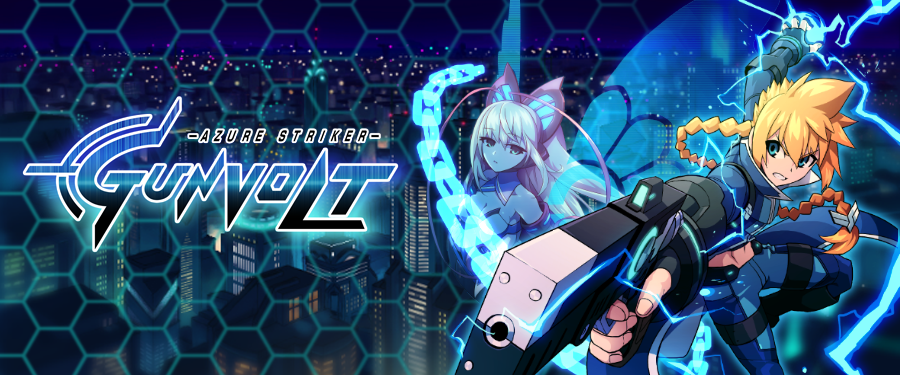 It's been quite the busy month here at Inti Creates, what with the big announcements of Gal*Gun: Double Peace being confirmed for North America and Europe in 2016 and Inti Creates sound team going to MAGFest! But we're not done with the announcements yet! For our 5th monthly update to the Steam version of Azure Striker Gunvolt, a shiny new Speedrun Mode takes the stage: Point Blank.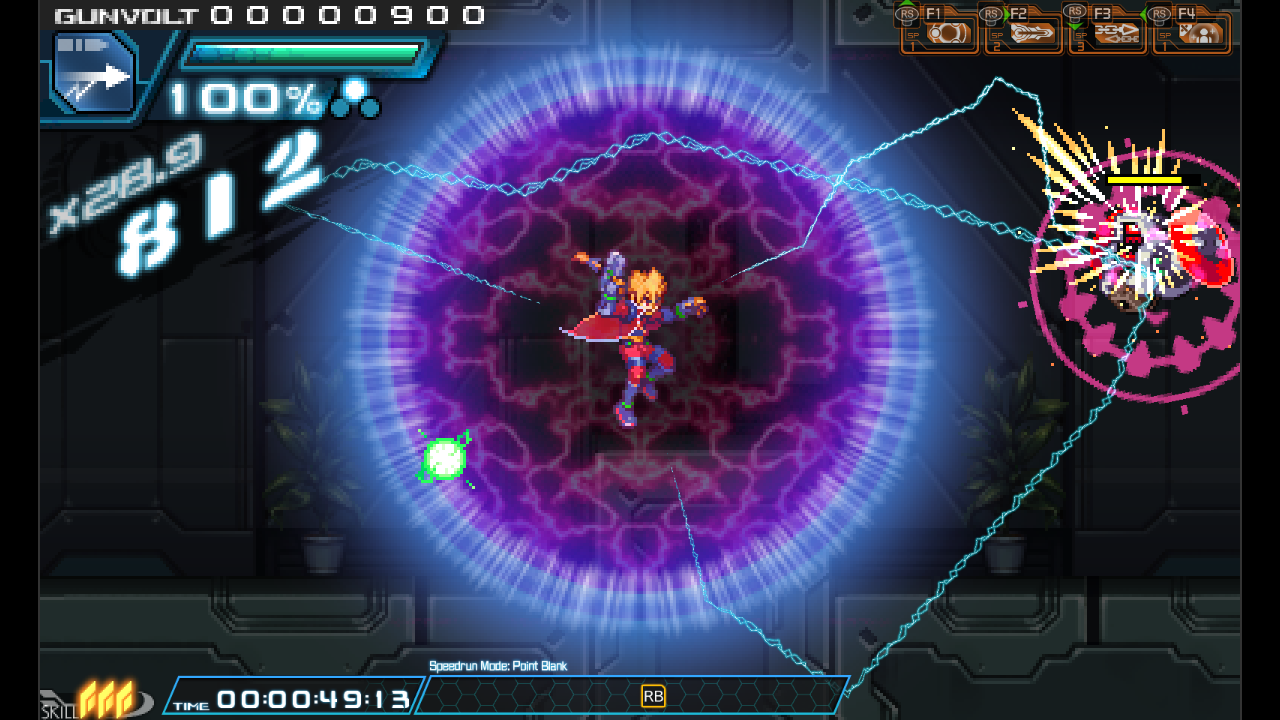 Now, you may be saying "Hang on a sec, his lightning looks pretty different…and is GV red?!" The answer to both is an emphatic "yes"!
In addition to Gunvolt getting a new color palette for this mode, a core gameplay mechanic has been altered to create a completely new method of attack that will challenge the most tried and true speedrun tactics. The premise behind Point Blank is as follows:
1. The further away you are from your targets, the less damage you will do. The thin bolts of electricity that you see in the above screenshot deal much less damage than the standard Flashfield does.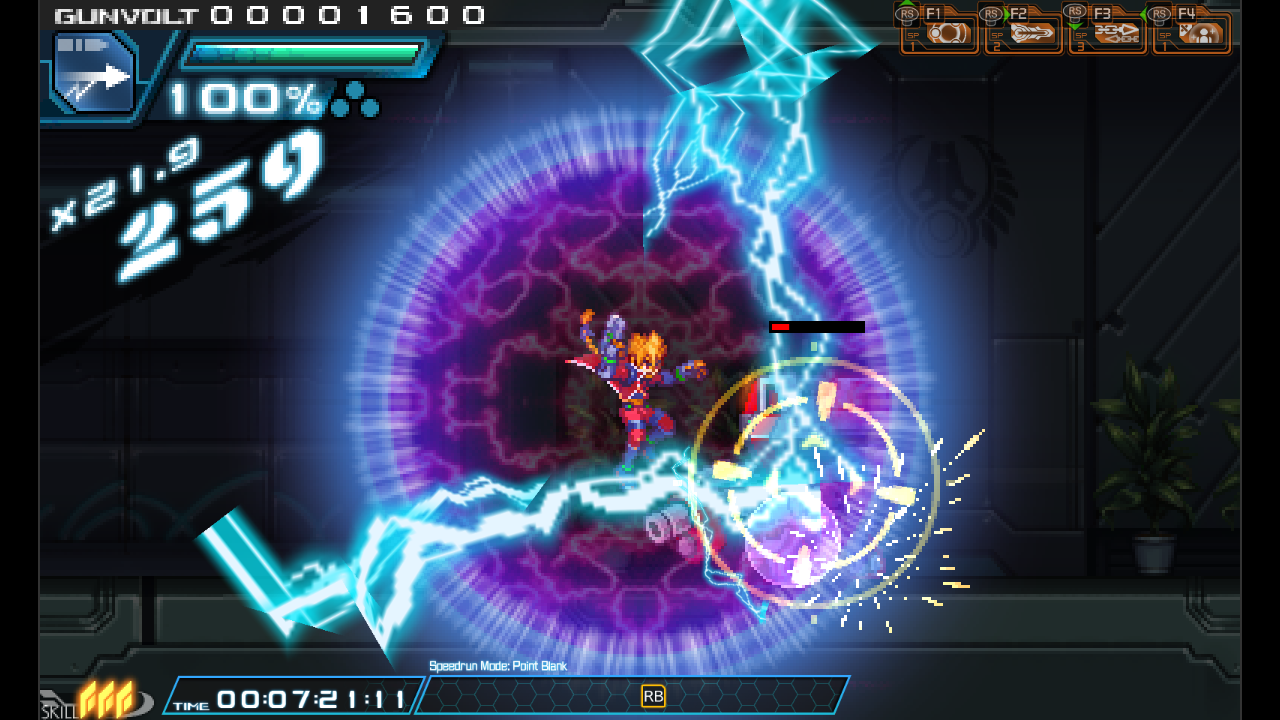 2.  On the other hand, the closer you are to your targets, the damage caused by your electrical attacks is greatly increased, dealing much more damage than a standard Flashfield strike.  You know you're close enough when you summon those giant lightning bolts that you see in the above screenshot.
Positioning will be more important than ever in this speedrun mode, as you discover the pros and cons of using much weaker attacks from a safe distance and much stronger attacks from a dangerous point blank range. How will these new chances affect your best times? That remains to be seen!
Get right in the faces of Sumeragi's baddest and toughest foes and strike with greater power than ever!