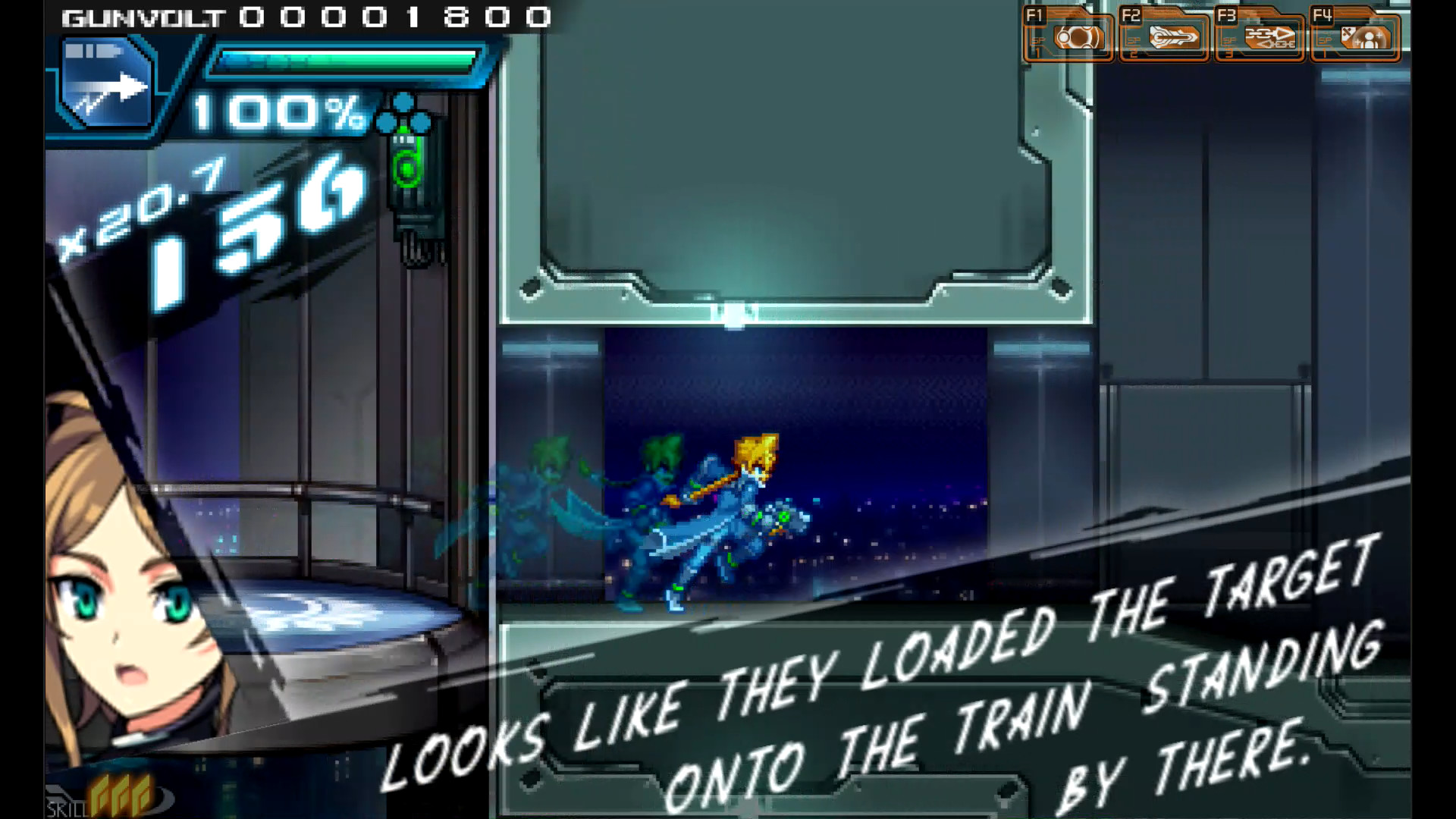 Today is a double dose of update goodness for you guys! That's right, two different updates for two different Inti Creates games are going live today!
First off the bat is the Ver. 1.3 patch for the Nintendo 3DS version of Azure Striker Gunvolt 1 that adds the long-awaited Japanese Voice Mode! What is Japanese Voice Mode you ask?
For those of you who are not familiar with Japanese Voice Mode, this was a mode that we created for Azure Striker Gunvolt 1 that adds in content that was regrettably removed from the initial release of the 3DS version of the game. Not only does this patch restore the voices to each and every one of the characters, but the entire game has been re-localized to better match with the addition of these voices. This mode also restores ample amounts of dialogue that was previously removed from the game that takes place as Gunvolt traverses each stage.

This mode gives a much deeper insight into who the characters are and why they are doing what they do, so I hope that you not just enjoy the Japanese Voice Mode addition, but that you develop a newfound appreciation for these fantastic characters.
To finish up this day of updates, we have an update to the Steam version of Gal*Gun Double Peace, that in addition to a few minor bug fixes, introduces that item along with many other goodies!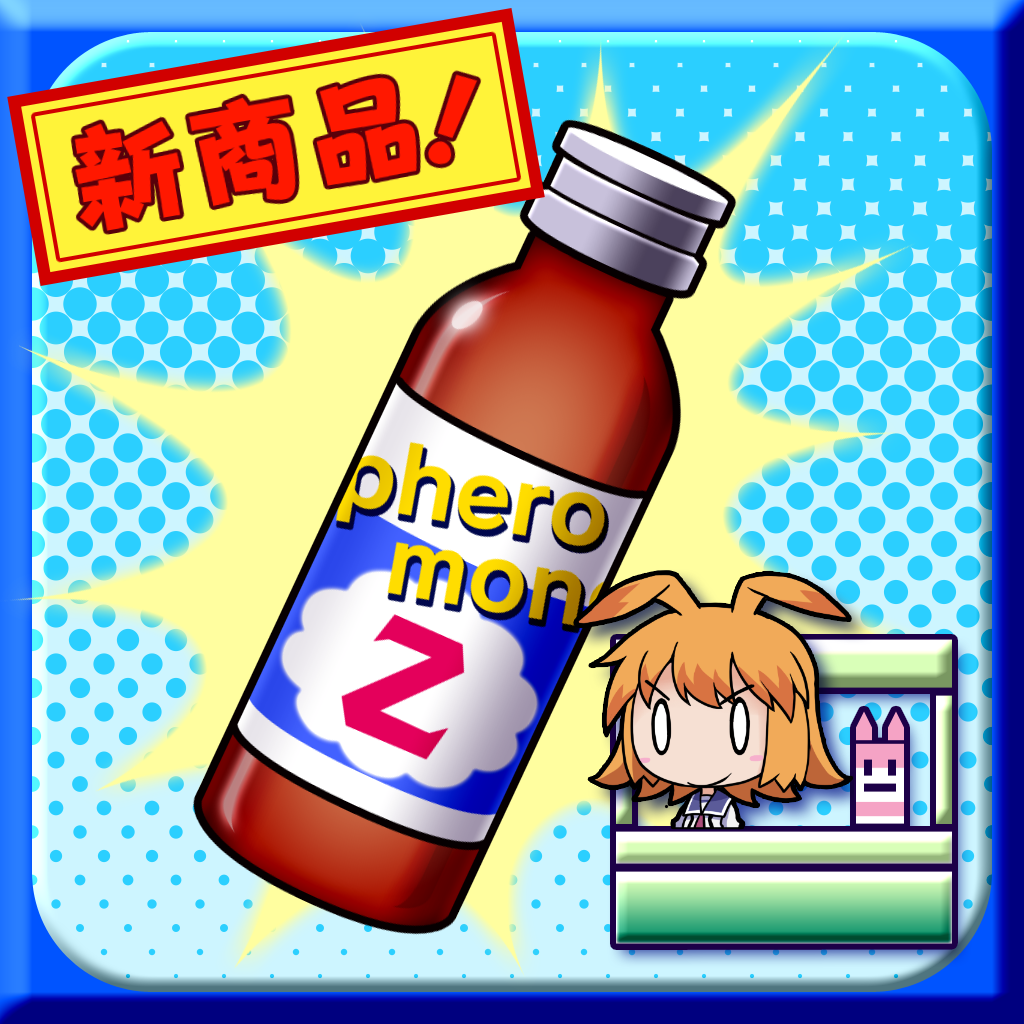 That's right, the infamous Gal*Gun Double Peace DLC will now be available to our Steam users, and we are kicking things off with the first wave of DLC that includes the legendary Pheromone Z (item that makes Houdai's zoom sight see through the characters' clothes), Angel's Cutting Board (item that makes the characters' chests smaller), and Demon's Meat Buns (item that makes the characters' chest bigger).
From now until we run off of goodies for you, we will be releasing a new batch of DLC every week! Here's a schedule of what sexy goodies wait in the wings:
October 27th – DLC Set 1
•             Gal*Gun: Double Peace 'Festival Time' Costume Set
•             Gal*Gun: Double Peace 'Bunny Kigurumi' Costume Set
•             Gal*Gun: Double Peace 'Chinese Dress' Costume Set
•             Gal*Gun: Double Peace 'Maid Uniform' Costume Set
November 3rd – DLC Set 2
•             Gal*Gun: Double Peace 'Courageous Hero' Costume Set
•             Gal*Gun: Double Peace 'Bewitching Sorceress' Costume Set
•             Gal*Gun: Double Peace 'Revitalizing Cleric' Costume Set
•             Gal*Gun: Double Peace 'Captivating Dancer' Costume Set
November 10th – DLC Set 3
•             Gal*Gun: Double Peace 'Queen of Pain' Costume Set
•             Gal*Gun: Double Peace 'Shrine Maiden' Costume Set
•             Gal*Gun: Double Peace 'Blast from the Past' Costume Set
•             Gal*Gun: Double Peace 'You're a Squid Now' Costume Set
November 17th – DLC Set 4
•             Gal*Gun: Double Peace 'Summer Vacation' Costume Set
•             Gal*Gun: Double Peace 'Hidden Desire' Costume Set
•             Gal*Gun: Double Peace 'Prisoner of Love' Costume Set
•             Gal*Gun: Double Peace 'Bear Kigurumi' Costume Set
November 24th – "Special Edition" Items
•             Gal*Gun: Double Peace 'Ripped Uniform' Costume Set
•             Gal*Gun: Double Peace 'Cunning Kunoichi' Costume Set
•             Gal*Gun: Double Peace 'Wedding Dress' Costume Set
•             Gal*Gun: Double Peace 'Sexy Ribbons' Costume Set
•             Gal*Gun: Double Peace 'Sakurazaki Squad 777' Costume Set
There you have it! I hope you guys enjoy these updates to two of our beloved games!
Keep on Striking,
Matt