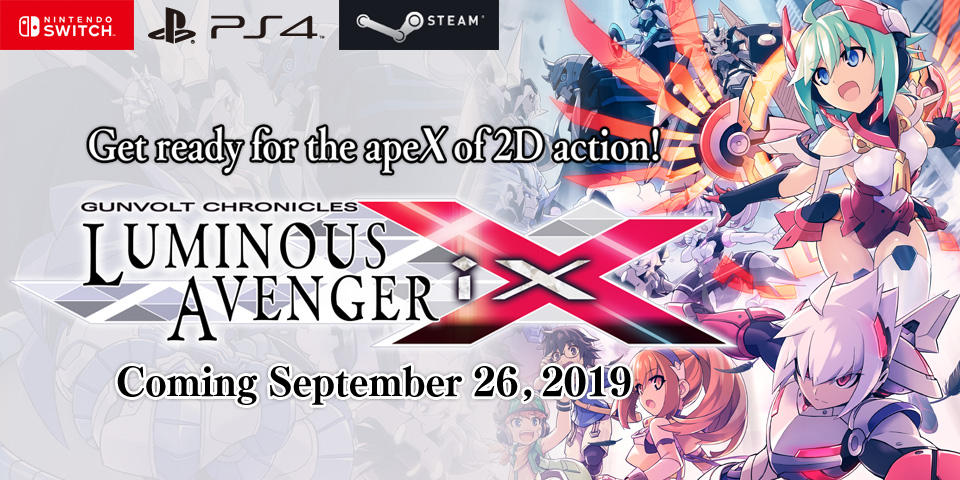 At our panel this weekend at BitSummit 7, we at long last revealed more information about our upcoming title Gunvolt Chronicles: Luminous Avenger iX for the first time since we announced the project at last year's BitSummit!
First things first,  Luminous Avenger iX is coming September 26, 2019 and is getting a simultaneous release on Nintendo Switch, PlayStation 4 (a series first!), and Steam for $14.99!
Luminous Avenger iX takes place in the same universe as our flagship Azure Striker Gunvolt series (Nintendo Switch/3DS). Since its inception, the Gunvolt series has become known amongst fans for its high-speed, Stylish 2D action. This game will see series rival/anti-hero Copen take the lead and push the series' speed and intensity to the next level, all the while keeping the game accessible to series veterans and new fans alike.
Check out the trailer and all the fine details about the game on the official website! http://gunvolt.com/en/X