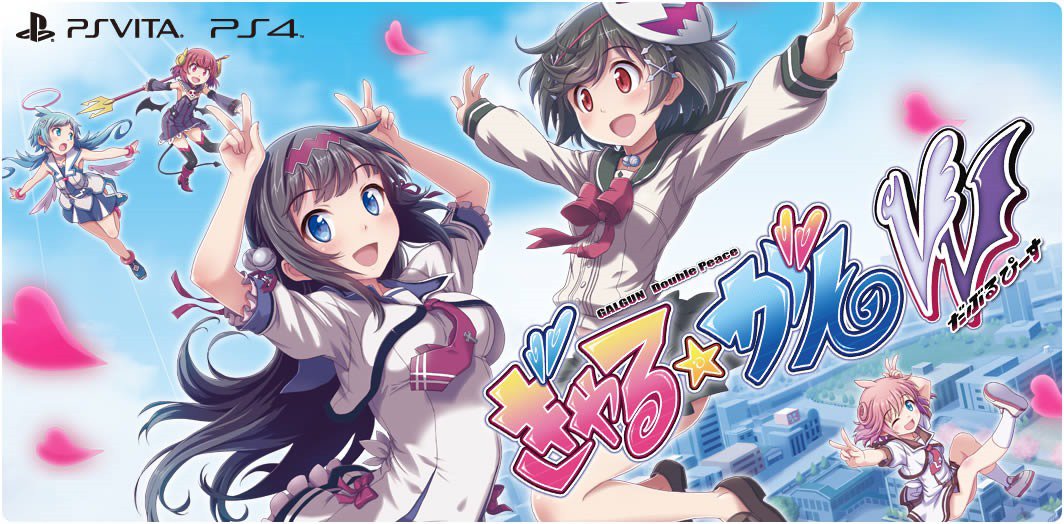 With the release of Gal*Gun: Double Peace in Japan the other day, and the absolutely tremendous amount of support we have received in the past 48 hours, we have come to the decision that now is the time for people around the world to experience Gal*Gun! The team was completely blown away by the outpouring of love and support for this franchise from the fans outside of Japan,  and it turned out to be the final push to make a worldwide release for Gal*Gun come to be.
Now, the process of bringing Gal*Gun: Double Peace to the rest of world begins in earnest. To be honest, we are really, really psyched about making this happen, and we want to get this game in your hands as soon as possible!
Right now we are at the beginning stages of the project, which means we are now searching for a publisher to work with to bring this game to you. As of right now, we are aiming to release the game on PlayStation 4 and PS Vita just like we did here in Japan.  Since it is the newest game in the series, we want to bring Gal*Gun: Double Peace to you first. If the game is as successful as we hope it will be, that could open the door to other possibilities for the franchise.
We're gonna be moving full-steam ahead on this project, so as soon as we have any additional information, we will announce it on our official Twitter, Facebook, and of course, this website.
Thank you for your support! Let's do this!