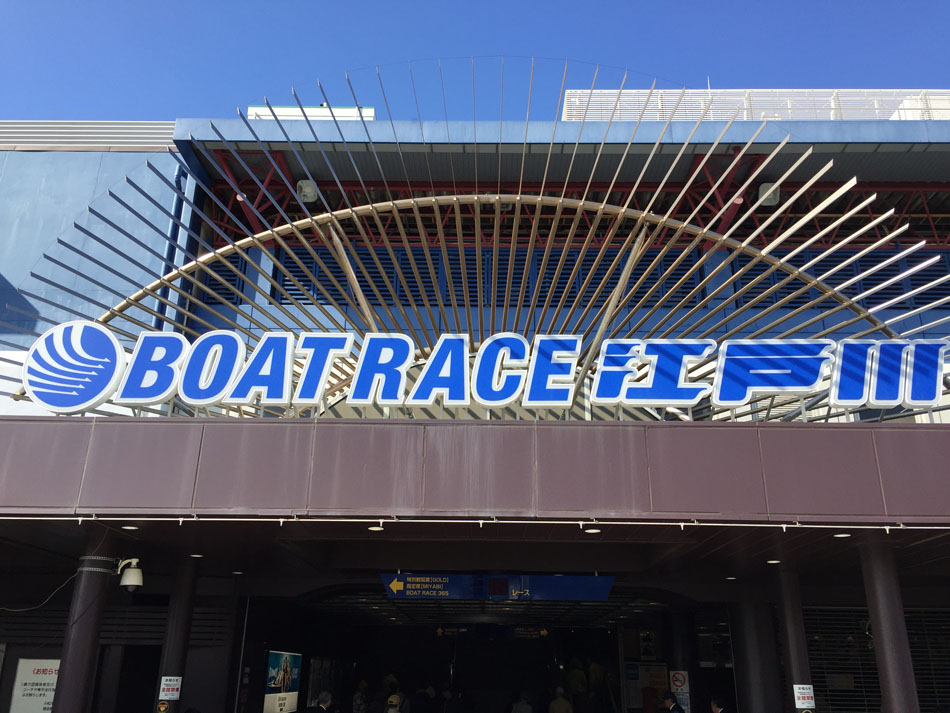 Yesterday was Culture Day, a national holiday here in Japan, but Inti Creates employees and Gal*Gun voice actresses alike gathered together in one of the most unlikely places you can imagine: Boat Race Edogawa, a famous boat racing track on the eastern edge of Tokyo were spectators can bet their hard-earned yen on boat races just like you would at a horse racing track…only with, you know… boats!
Now, you're probably asking, "What in the world does Gal*Gun have to do with boat races?" Dear fans, the answer is "absolutely nothing", and that's ok! There are many folks at Boat Race Edogawa who are big Gal*Gun fans, so when they insisted that we do a promotional event there, we were happy to oblige.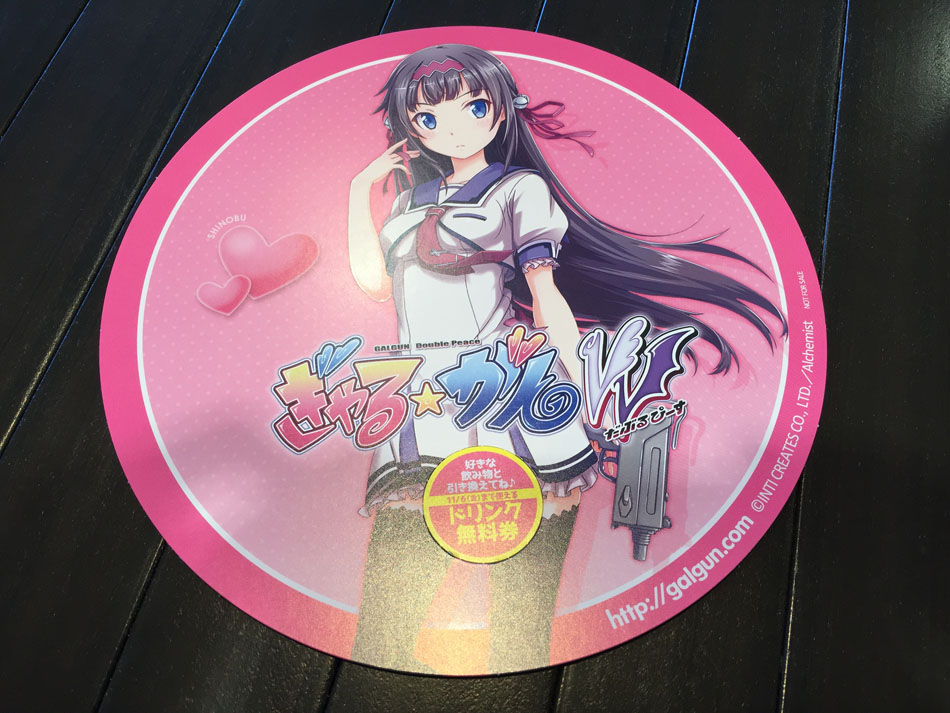 Visitors were given these Shinobu paper fans, with a free drink ticket for the venue attached in the center
The event itself was kind of like a talk show, featuring three Gal*Gun: Double Peace voice actresses: Emi Uema (voice of the main heroine Shinobu Kamizono), Yoh Taichi (voice of teacher Asuka Hattori), and Kana Yuuki (voice of student Yurina Gozu) sharing the stage alongside two professional boat racers who worked at Boat Race Edogawa to talk to about the things they do best. The voice actresses answered questions about what it was like to work on the game, revealed some things about their personalities (such as favorite foods, reasons for being a voice actress, etc.), and even did some line reading as character types that were chosen at random! Kana, who was randomly assigned the "sexy" character type, was deemed the winner of that little competition.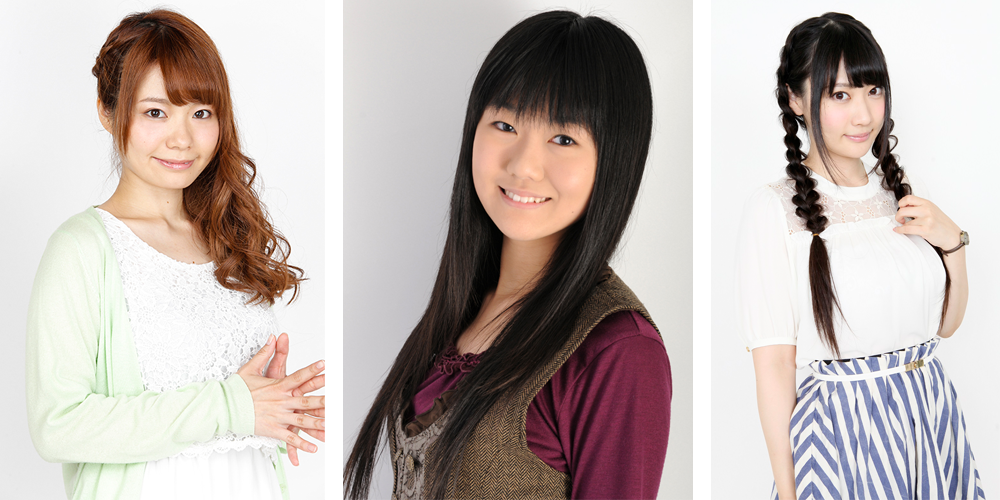 Left to right: Emi Uema, Yoh Taichi, Kana Yuuki
The two boat racers, Mr. Kuwabara and Mr. Moritsuku shared details about what it's like being a professional boat racer, how to drive the super-fast boats they use, and what they spent their prize money on the first time they won a major competition. Moritsuku-san got himself some super high quality anime babe figures, so perhaps these two seemingly unrelated groups aren't so different after all! Naturally, we had the boat racers take Gal*Gun: Double Peace for a spin for the first time to see how they fared. We were pleasantly surprised to see that they both did quite well!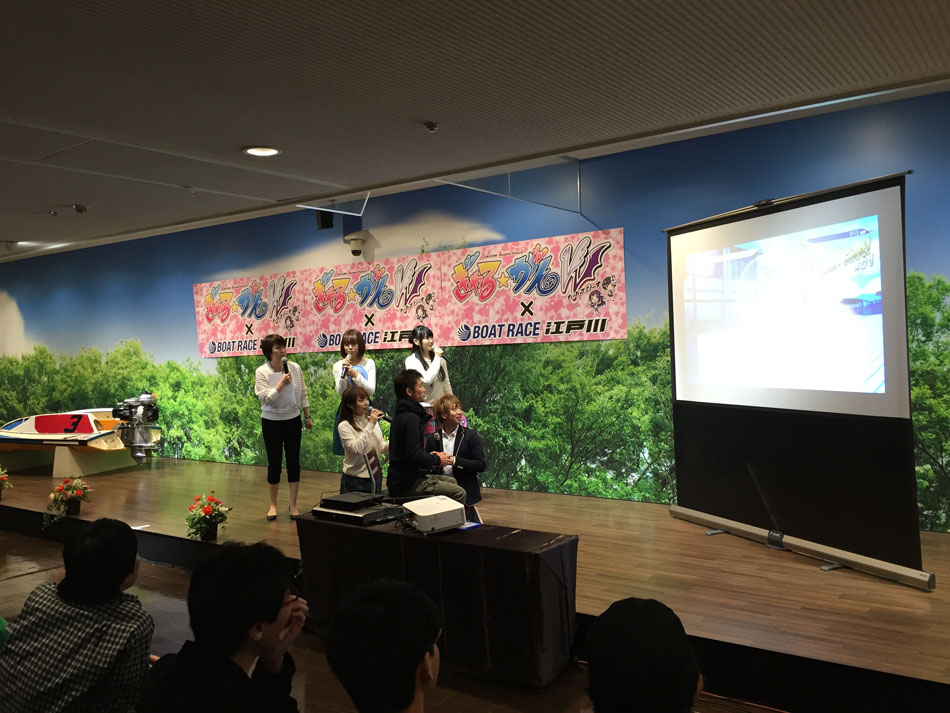 Kuwabara-san was playing like a seasoned pro! Well done, sir!
To finish off the event, all 100+ attendees were given two free betting tickets for a live boat race that we got to watch from right inside the performance hall. One of my group members actually won, and she redeemed the ticket to receive ¥2200 ($20 USD) in cash. Wowie! Attendees were also given a set of 2 very limited edition Gal*Gun: Double Peace QUO cards worth ¥500 apiece! (QUO cards are prepaid cards here in Japan that can be used in places like convenience stores, gas stations, restaurants, etc.).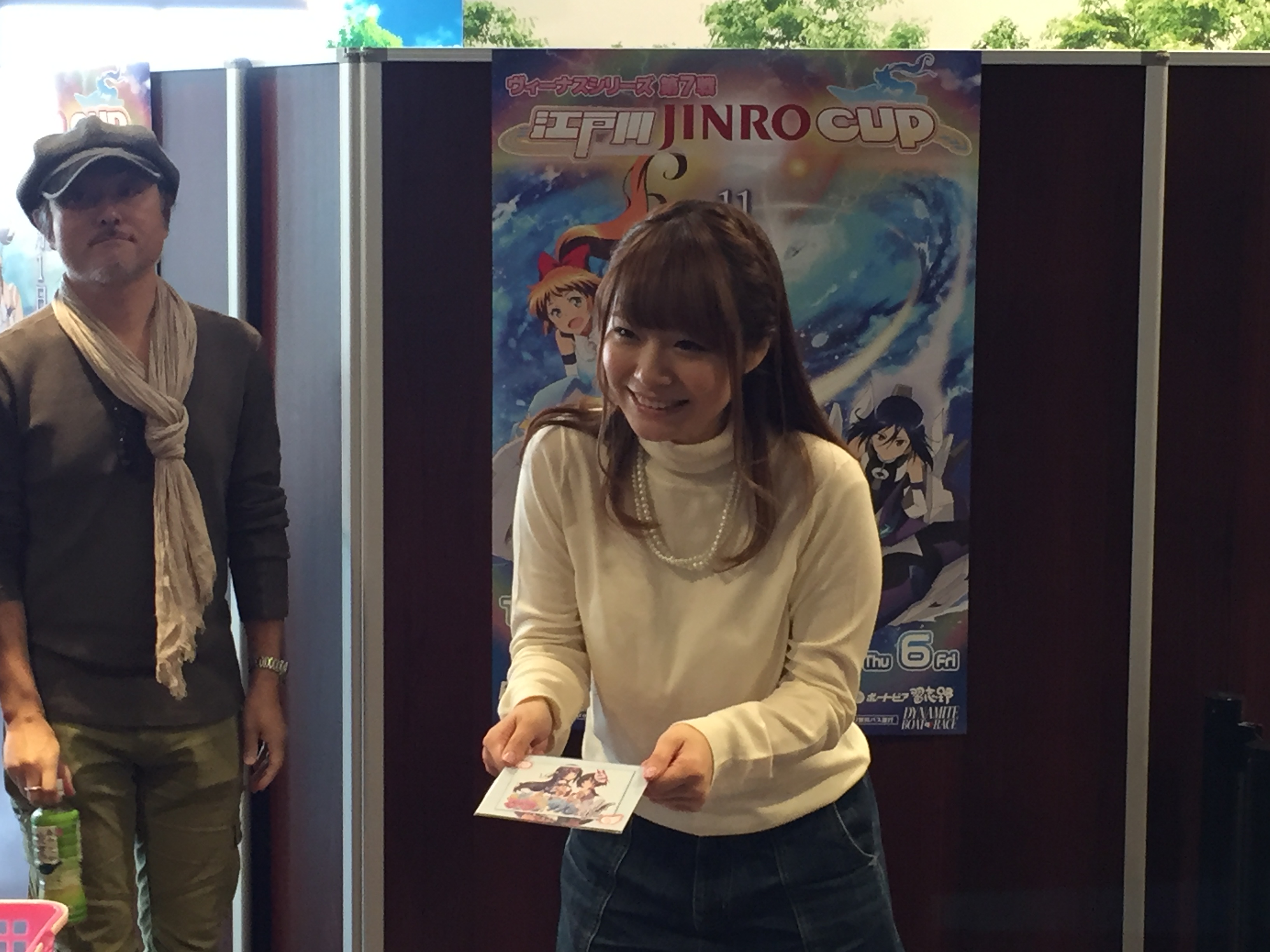 Emi hands out the QUO card set to guests as they leave the venue
While I could not have imagined Gal*Gun ever being teamed up with a place where folks can bet money on boat races, it certainly turned out to be a fun event! Who knows what kind of events we'll have with Gal*Gun as the international version begins to materialize! ;D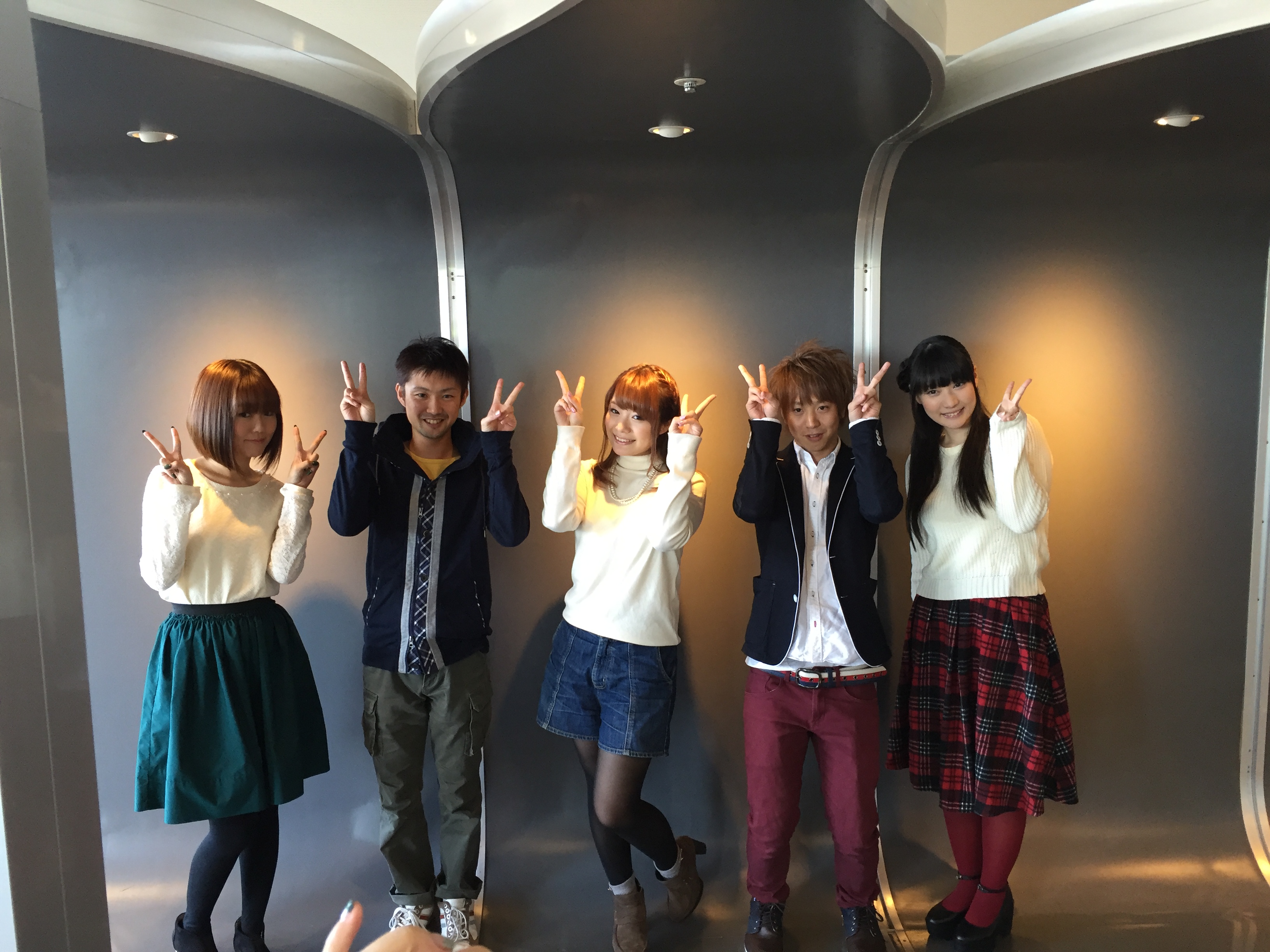 DOUBLE PEACE! v(^∀^)v