We're still feeling the love after we revealed that the next installment of the Gal*Gun series is coming to the PlayStation 4 and Nintendo Switch! Now, with the fourth "Gal*Gun" title, we've decided it's finally time to make the leap to "Gal*Gun 2"! With the same silly and irreverent style, but new characters and mechanics, "Gal*Gun 2" represents a big step forward for the series. Big enough for number!
To coincide with that big announcement, we're wasting NO time and taking Gal*Gun 2 to Tokyo Game Show to showcase to the public for the first time what the next installment of our glorious pheromone shooting franchise has to offer!
Tokyo Game Show will run from September 21st through September 24th at Makuhari Messe convention center, and just like the last few TGSs, we at Inti Creates are gonna be rocking a booth on the show floor, this time with our biggest booth yet!
The vast majority of our booth will be dedicated to showcasing Gal*Gun 2 in all of its crazy glory, but we'll also have some space dedicated to showcasing at the Azure Striker Gunvolt Striker Pack, available now on the Nintendo Switch in all regions!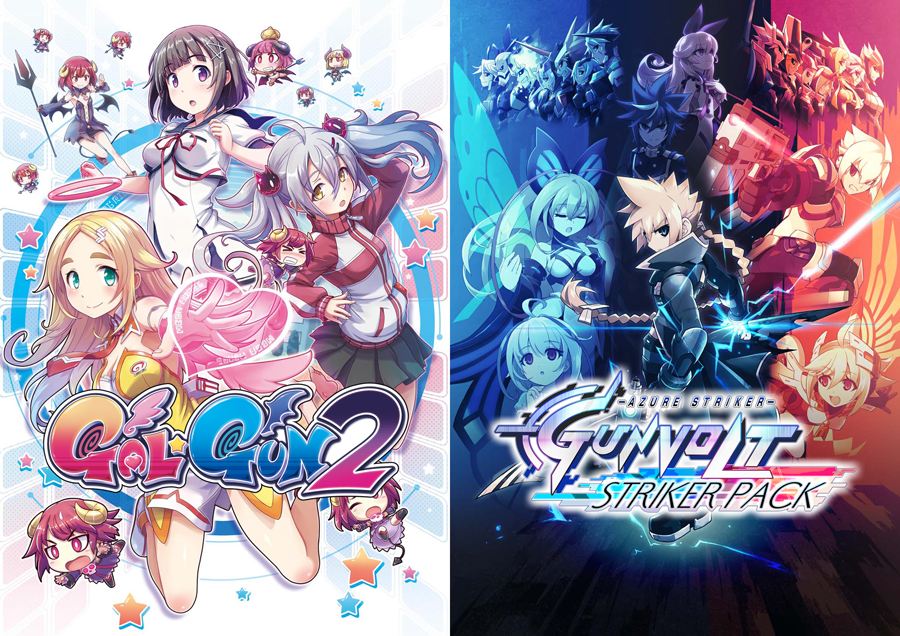 You can find the Inti Creates booth in Hall 7 at booth number 7-N06! Now, let's get to what we have in store for TGS!
Gal*Gun 2, freshly announced for the PS4 and Switch, will be playable for all 4 days of the show (PS4 ver.)! Now, this ain't gonna be your average run-of-the-mill "walk up to a kiosk, play a game, and leave" type of demo experience, ohhhh nooooo. We promise that you that this Gal*Gun 2 experience will be a one-of-a-kind adventure that we are absolutely stoked about!
One playthrough will last about 10 minutes, and due to the nature of the experience, we will only have 2 stations available, so if you wanna play, you better make sure you get there early (or if you're a media person who will be there on business days, contact us here to schedule a play time).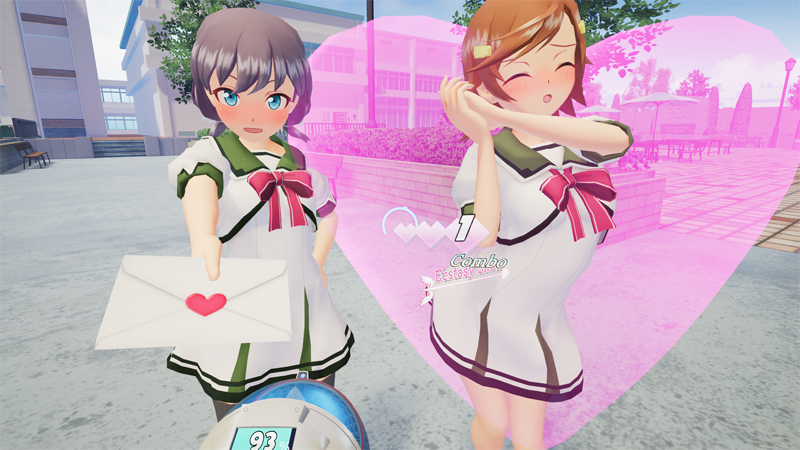 Special guest entertainers from Ayaman Japan will be present in costume to help out with the festivities and help us out in user-participation events! These events will be held 4 times a day, all 4 days of the show! Stop by the booth at 11am, 12:30pm, 2pm, or 3:30pm to see these lovely cosplayers in action in a way that can only be enjoyed at the Gal*Gun booth! This is the first time (and probably the last time, lol) we're doing something like this, so make sure you don't miss out on these shenanigans!
If you haven't had the chance to play Azure Striker Gunvolt Striker Pack yet, take this opportunity and try the game out and get some limited edition swag too! Anyone who plays the game will get a special pin (2 types available), BUT, should you obtain at least 3,000 Kudos during your playthrough, you will get a special poster featuring the cover art from the limited edition version of the game!
If you wanna get 3,000+ Kudos, you can't take any damage and can't use any checkpoints, so get ready for a challenge!