That's right Gal*Gunners! The wait is almost over! We are absolutely THRILLED to announce that Gal*Gun 2 will be coming to Nintendo Switch and Playstation 4 in North America on April 24th, and in Europe/Australia on April 13th (with the exception of Germany and New Zealand, because their rating boards are not big fans of Gal*Gun)! We figured you'd be itching for some more gameplay footage, and the amazing folks at our publisher were more than happy to whip up a new trailer! This time around, it's complete with more in-depth looks at some of the gameplay features, all wrapped up with the classic tongue-in-cheek humor that pQube is oh-so good at delivering!
With the game being just a little over a month away, pre-orders for the game are in full swing! Customers in most European and North American countries should be able to pre-order the game via Amazon, in addition to some national chain retailers as well! Please check your country's game stores to see if they have Gal*Gun available for pre-order there! On top of the standard edition you can get there, we also have the Free Hugs edition, and extra special edition of the game available worldwide in both ESRB and PEGI versions from our friends at Rice Digital!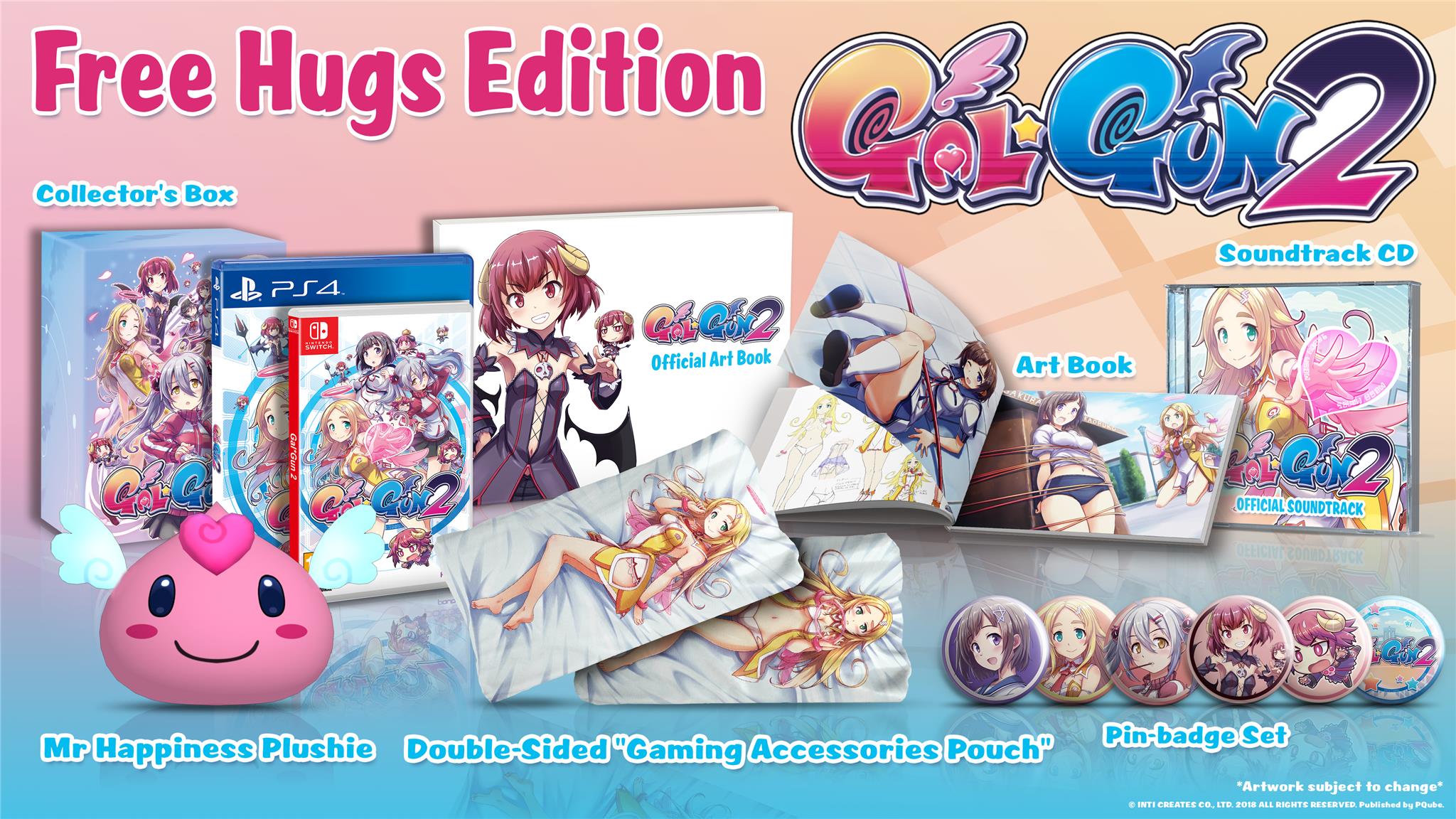 Pre-order the Free Hugs Edition here!
To top the announcement off, both myself and Andrew will be doing a special version of our bi-weekly "Hangin' at Inti HQ" livestream this Wednesday night March 14th at 10pmET/7pmPT on Twitch, where we will be talking about all things Gal*Gun 2! We will be talking about the localization of the game, taking your questions live on air, and of course, showcasing the game in English for the first time! Watch the steam live on Twitch!