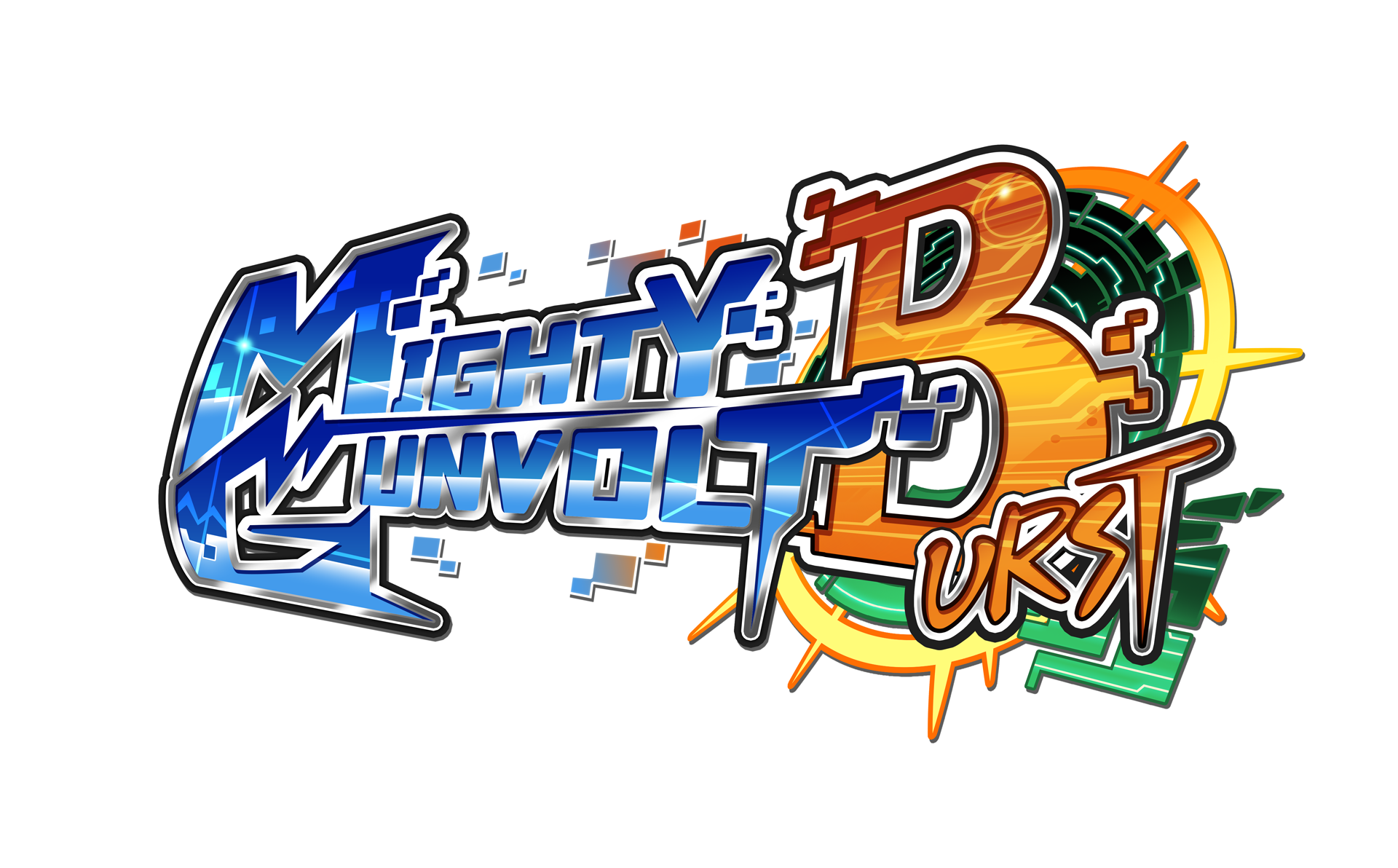 We have some good news to share with you today on the Mighty Gunvolt Burst front! The playable character family in the game is increasing by one! Ekoro, the "elite" angel from the Gal*Gun series who made an appearance in the original Mighty Gunvolt game in 2014, is back for more! Her abilities have been reworked and upgraded for her appearance in Mighty Gunvolt Burst, and she'll be primed and ready to go on July 27th for both the Nintendo Switch version and Nintendo 3DS version!
Just like we did with the DLC characters in Blaster Master Zero, Ekoro will available as a free download for two weeks. Download her during this time and keep her forever!
Free Download Timeframe
DLC Character: Ekoro – 7/27/2017~8/9/2017
*After their free download period has ended, characters will become paid DLC.
DLC Character – Ekoro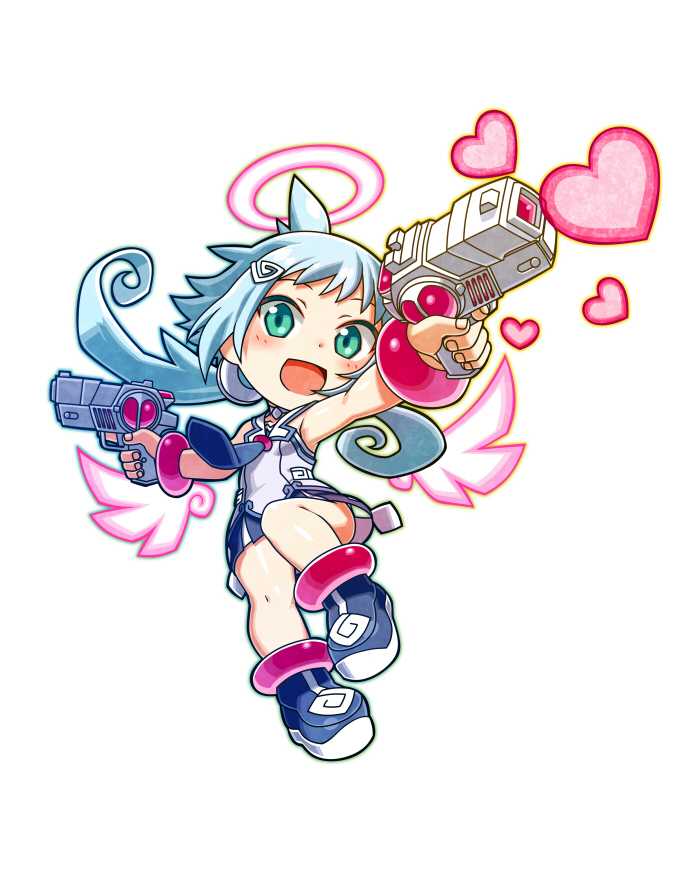 A self-proclaimed "elite" angel has descended from the heavens.
Although she can't use her popularity-inducing powers in the game world, her wings give her jump an extra "oomph" over the other characters. Her basic attack, the Angel's Arrow, is a little weak. However, she has the power of the Goddess's Blessing to compensate. Using this unique system to raise her firepower is crucial!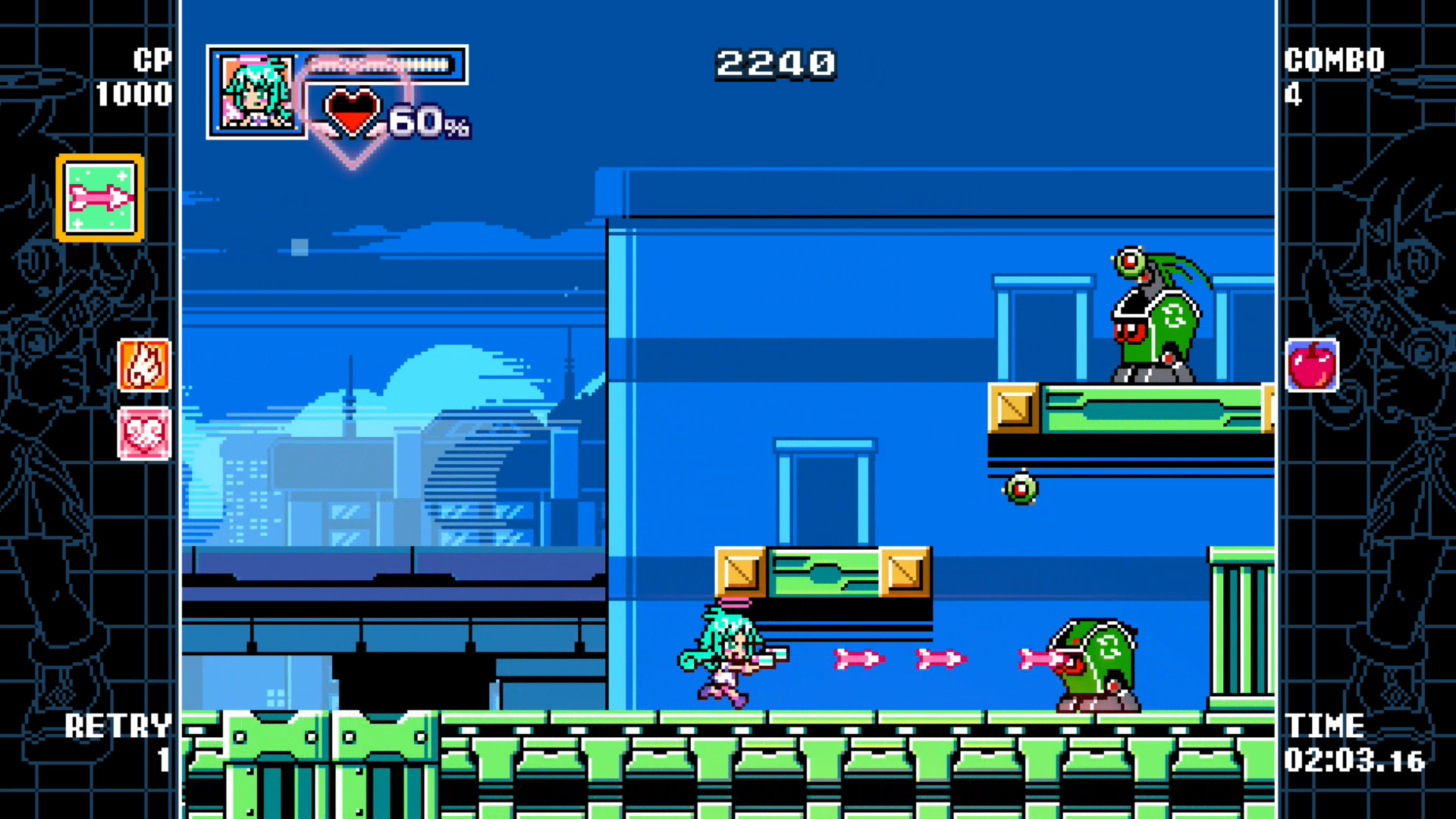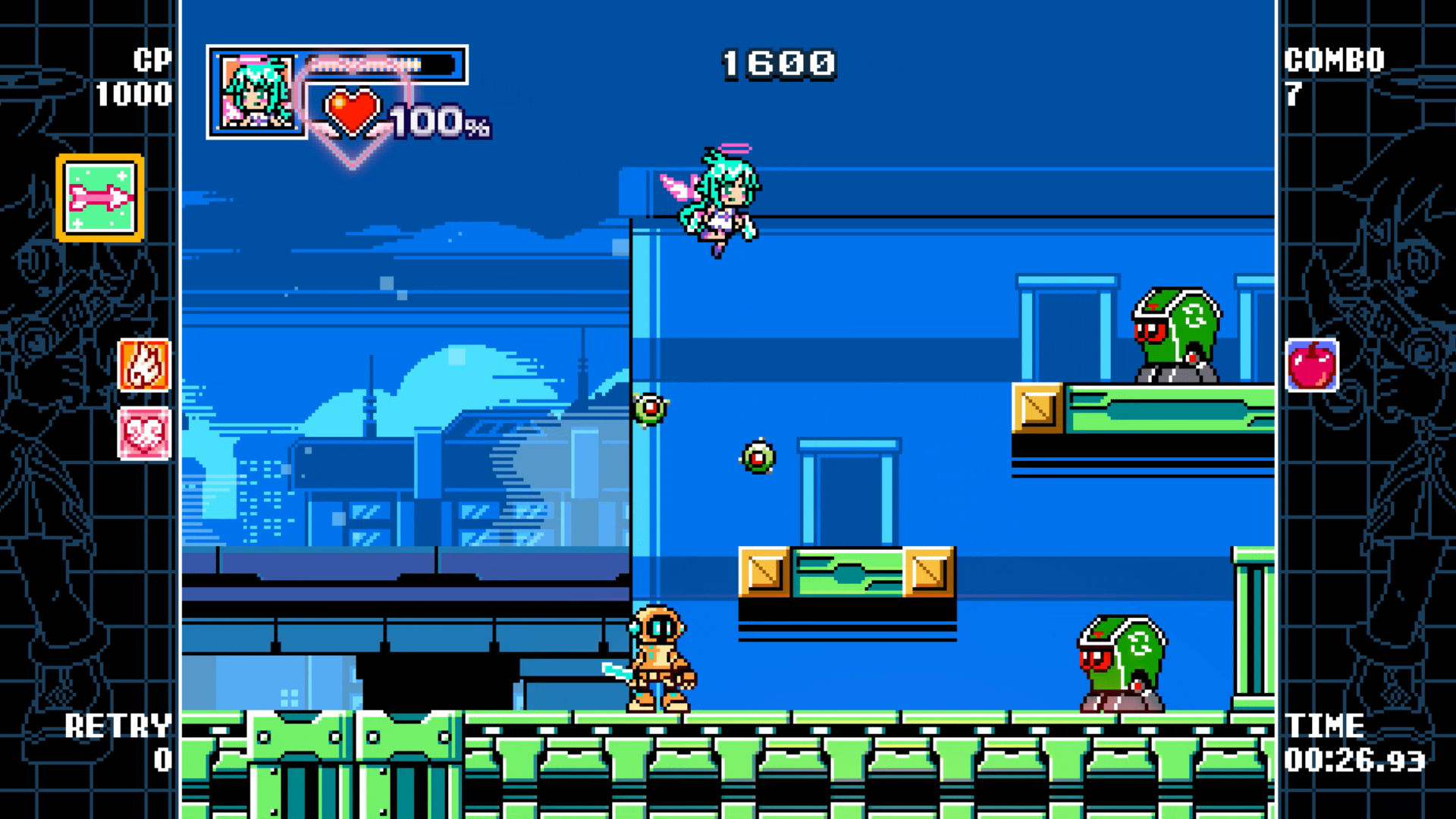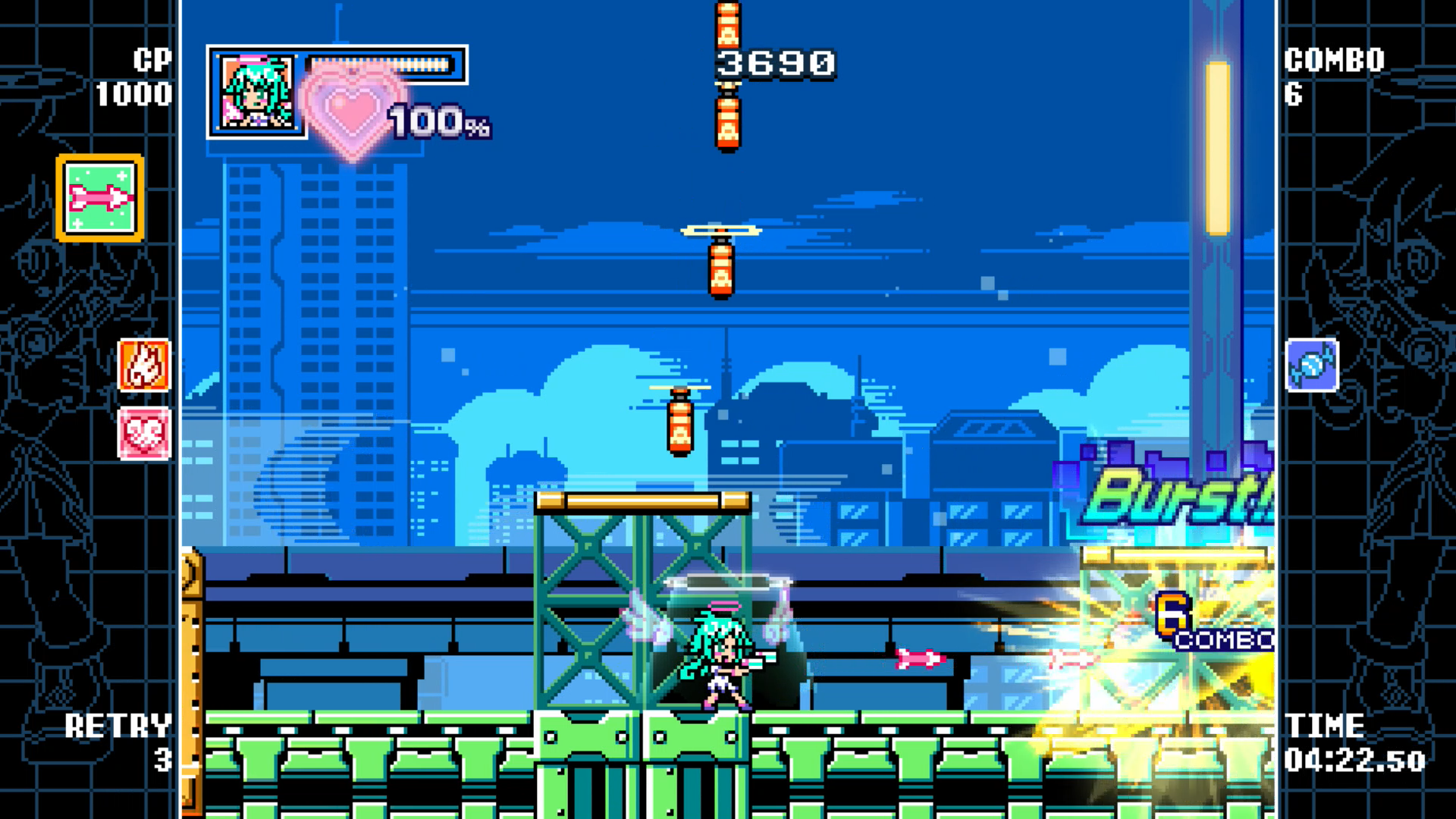 Story
For Ekoro, there was no one she admired more than Patako, her upperclassman at the Angel Academy. So when Patako recommended a game for Ekoro, she was ready to play.
Even though Ekoro was no gamer, she felt her heart race as she put on the special HMD (Head Mounted Display) and entered the game world. Who knows if she will be able to finish the game, though…
 ————————————————————————————
Check out the trailer below for a closer look at how Ekoro looks and feels in the game! Happy bursting!