Today was a big day for Dragon Marked for Death! On our latest livestream, we dropped a few big DMFD announcements that we want to share with you today! For those of you that aren't familiar with Dragon Marked for Death, it is a 2D side-scrolling action RPG game where up to 4 players can play together in online multiplayer. The characters, known as the Dragonkblood Clan, have forged a pact with the Astral Dragon, which granted them special new powers.
We are happy to announce that Dragon Marked for Death is coming to Steam! Originally released on Nintendo Switch, the Steam version comes pre-loaded with everything that is currently available on the Switch version: All playable characters (Empress, Warrior, Shinobi, Witch, Oracle, Bandit) and the additional quest DLC season pass. It also comes out of the gate updated to version 3.0.0, the massive free update that will also be available on Nintendo Switch the same day! Also akin to the Switch version, purchase the game within the first two weeks (until May 4th) to get the earlier-adopter bonus Striker Gear equipment items!
Here's all the details for the Steam version!
Title: Dragon Marked For Death
Platform: Steam (PC)
Genre: Action RPG
Players (offline): 1 Player
Players (online): 2-4 Players
Release Date: April 21, 2020
Price: $39.99 USD / €39.99 / £35.99
Steam Store Page: https://store.steampowered.com/app/1149440/
120,000 DL Commemorative Wallpaper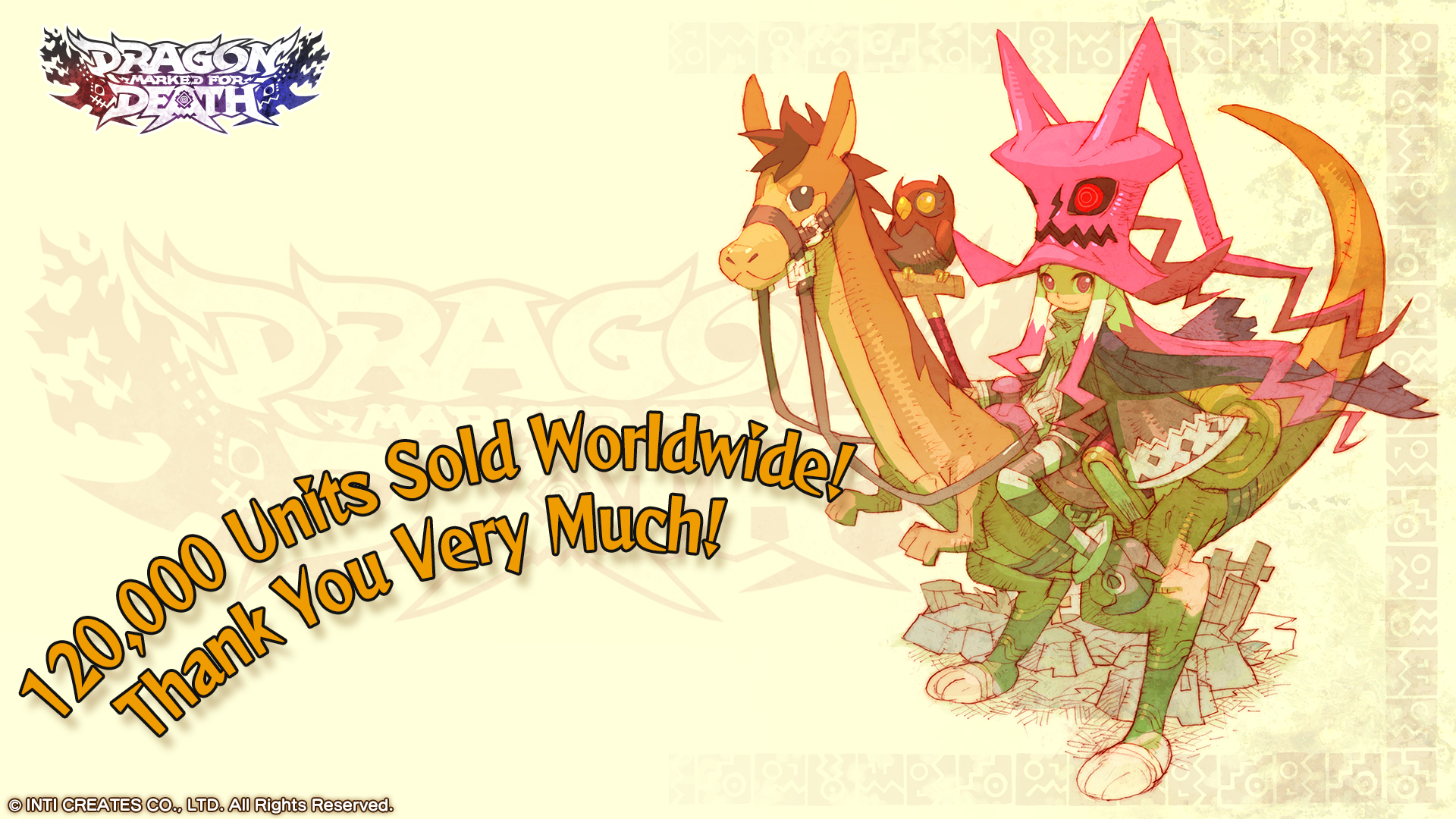 If you've been around Inti Creates long enough, then you know that we love making wallpapers to celebrate special occasions and holidays, and today is no exception! To celebrate Dragon Marked For Death passing 120,000 units sold, DMFD series illustrator Toru Nakayama put together this absolutely delightful image featuring the Witch atop the "Horse" (you know, the one that hangs out in town! He's a good boy)!
Download yours here!
Empress Character DLC for Blaster Master Zero 2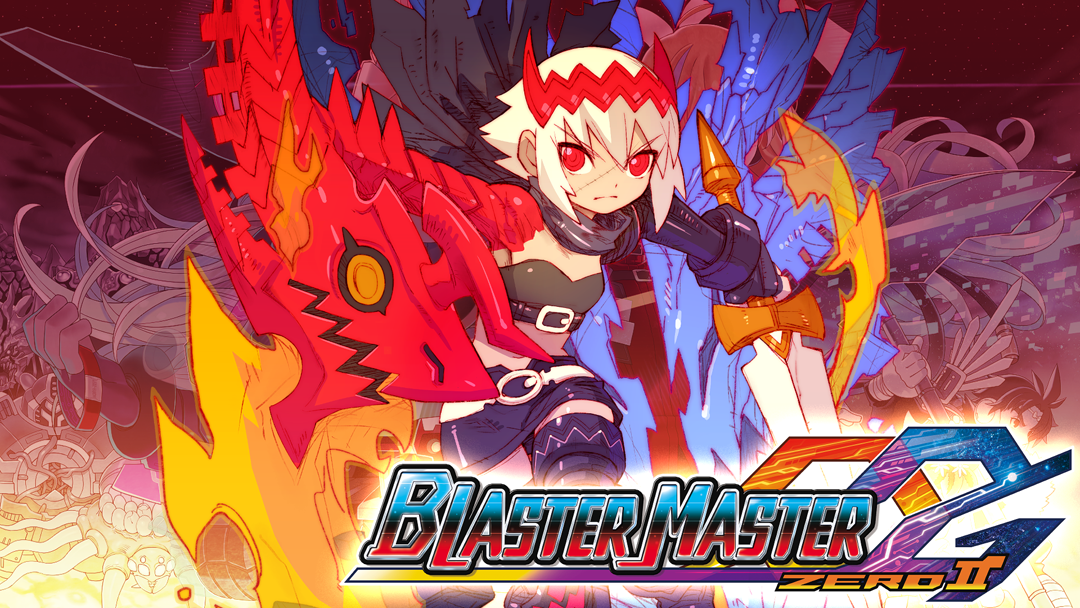 That's right y'all! The worlds of Dragon Marked for Death and Blaster Master Zero 2 have come together, and the Empress is coming to BMZ2 as a brand new DLC playable character on April 21st!!
Destroy the mutant threat with your fiery arsenal of Dragon Skills as you traverse the galaxy abroad your Dragonblood Tank, the D-ATTACKER!
The Blaster Master Zero team has once again managed to take a character from another game and seamlessly transport them into the world of BMZ! If you've played as the Empress in her native game for even just 5 minutes, you will clearly be able to see how much attention to detail was put into this DLC.
April 21, 2020 is shaping up to be quite a day for Dragon Marked for Death! Hope you're ready! 🙂