We have a two-for-one special of Dragon Marked for Death information today! First up, Dragon Marked for Death is now available for pre-purchase on the Nintendo Switch eShop in Europe! Folks in North America and now Europe can obtain the Striker Gear pack by ordering the game through January 30th.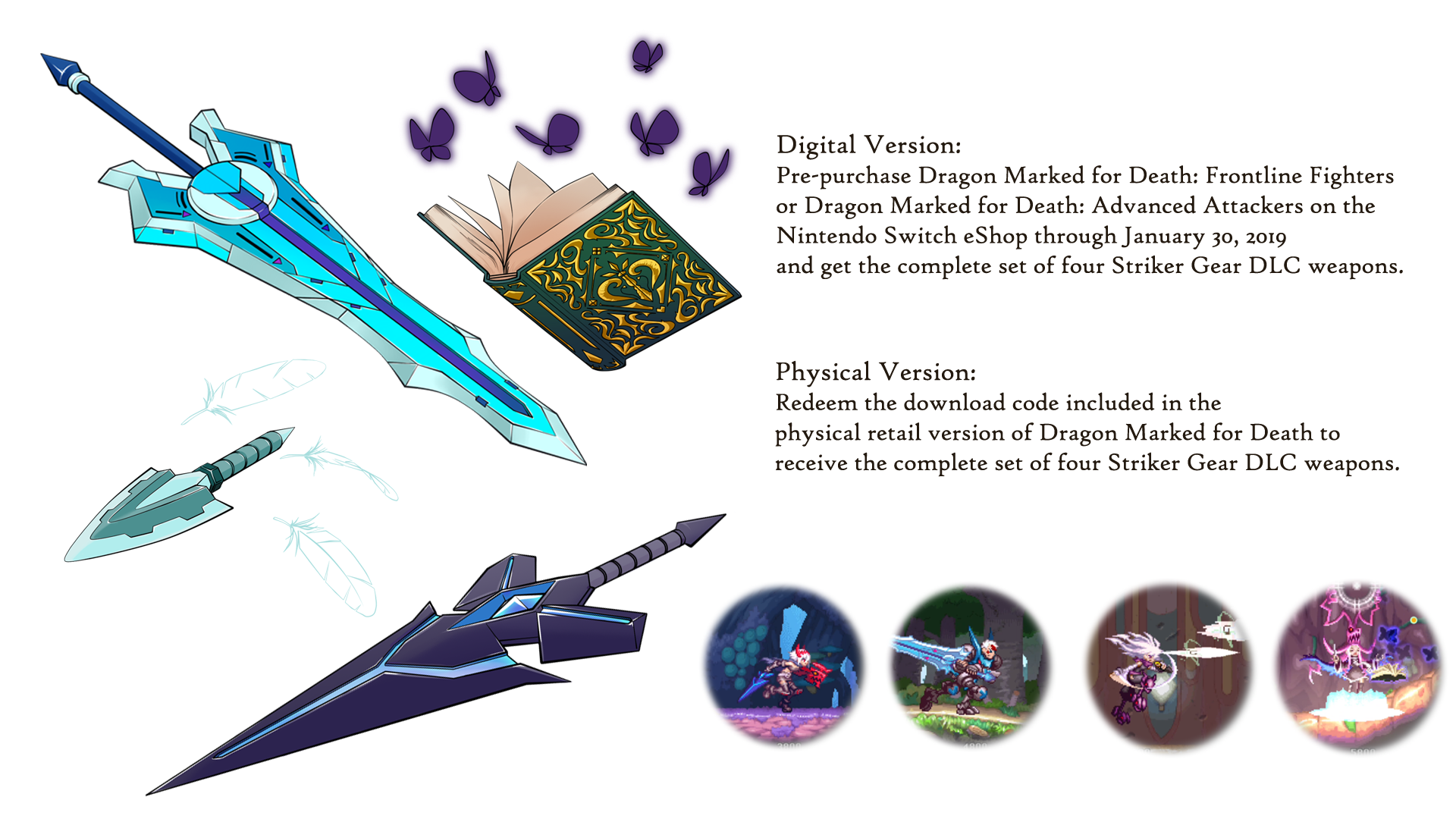 Japanese Voice Cast
We are happy to announce that we worked with a wonderful group of voice talent here in Japan to bring the Empress, Warrior, Shinobi, and Witch to life! Each character has four different voices recorded by different actors, and players will be able to select whichever voice they like to give their character their own unique spin when creating their character. Let's meet the voice actors!
Empress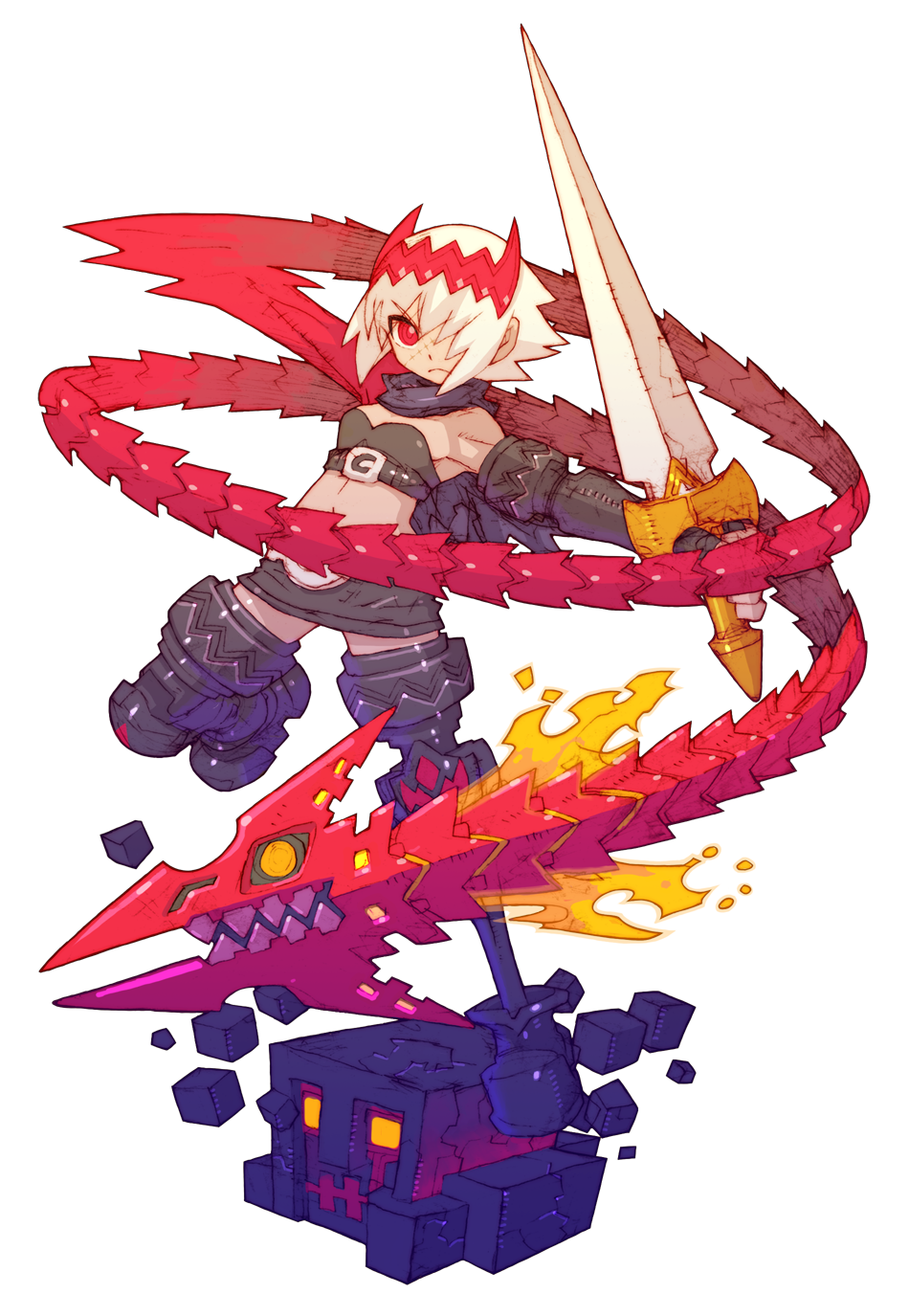 The Empress is a well-balanced DPS character who bears the power of the Astral Dragon in her arm. She utilizes powerful sword attacks at close range and fiery dragon breath attacks at mid to long range to make short work of her foes.

Kaori Ishihara, Ai Kayano, Reina Kondo, Yoko Hikasa
Warrior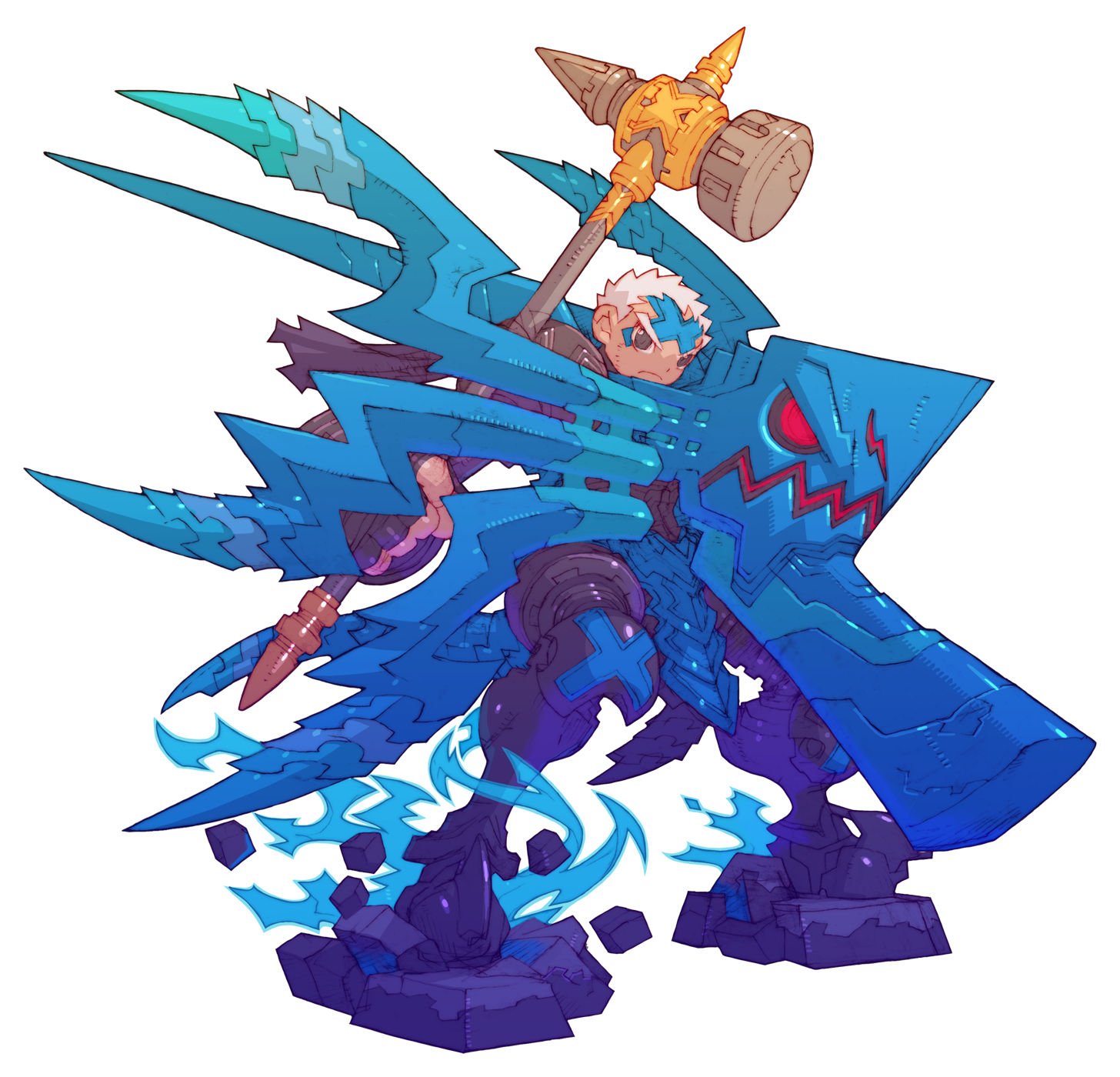 The Warrior is a tank type character who bears the power of the Astral Dragon's scales in his torso. He can deploy an impregnable shield that protects and heals his allies, and can deliver powerful attacks with his two-handed weapons.

Yuuichirou Umehara, Junichi Suwabe, Yuichi Nakamura, Taku Yashiro
Shinobi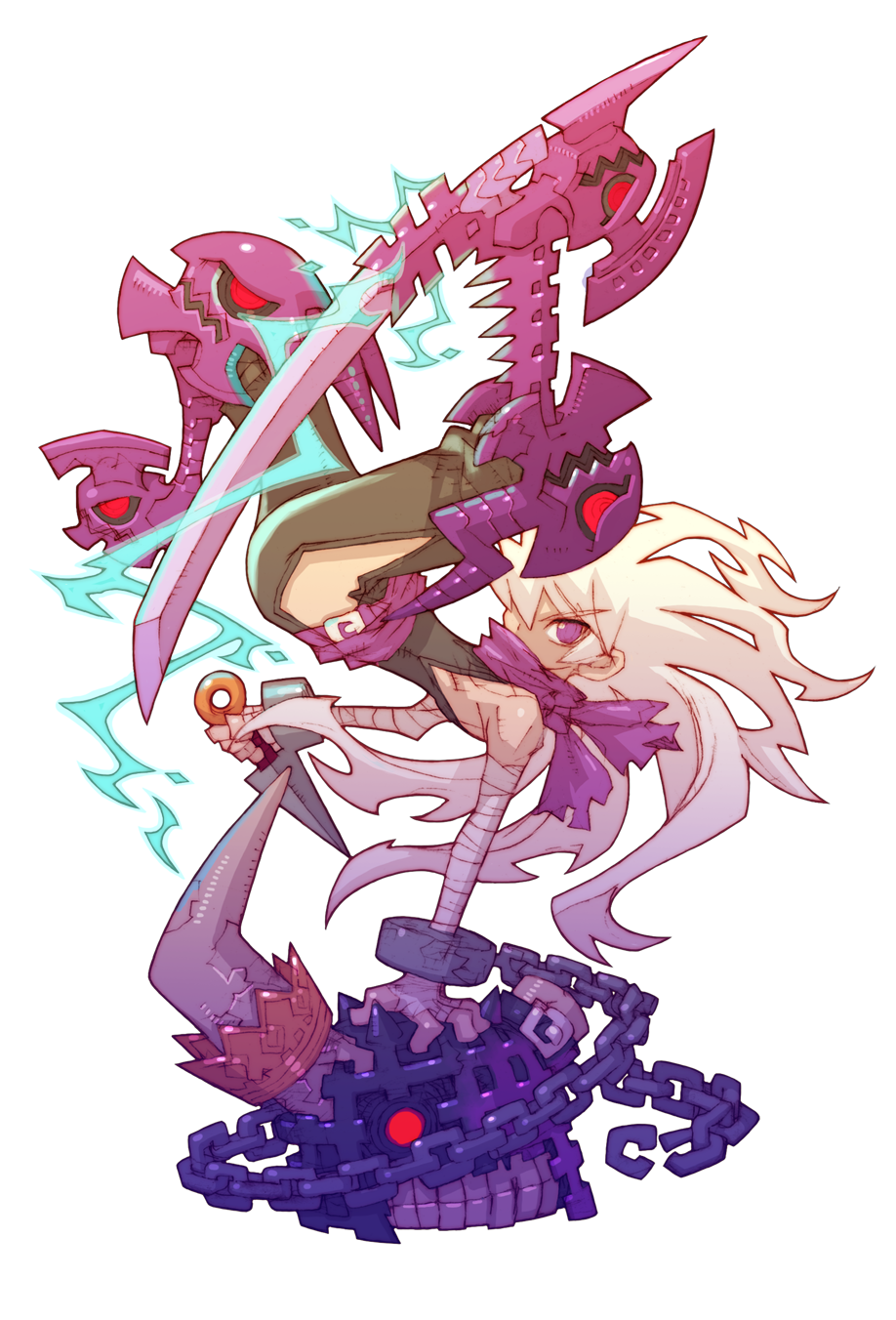 The Shinobi is a quick and nimble DPS character who bears the power of the Astral Dragon in his legs. Armed with deadly kunai and shuriken, he excels at generating/keeping aggro, and he is well equipped at avoiding damage with his unparalleled speed and by utilizing tricky movement abilities such as the wall kick, glide, and double-jump.

Koki Uchiyama, Tomokazu Sugita, Wataru Takagi, Ayumu Murase
Witch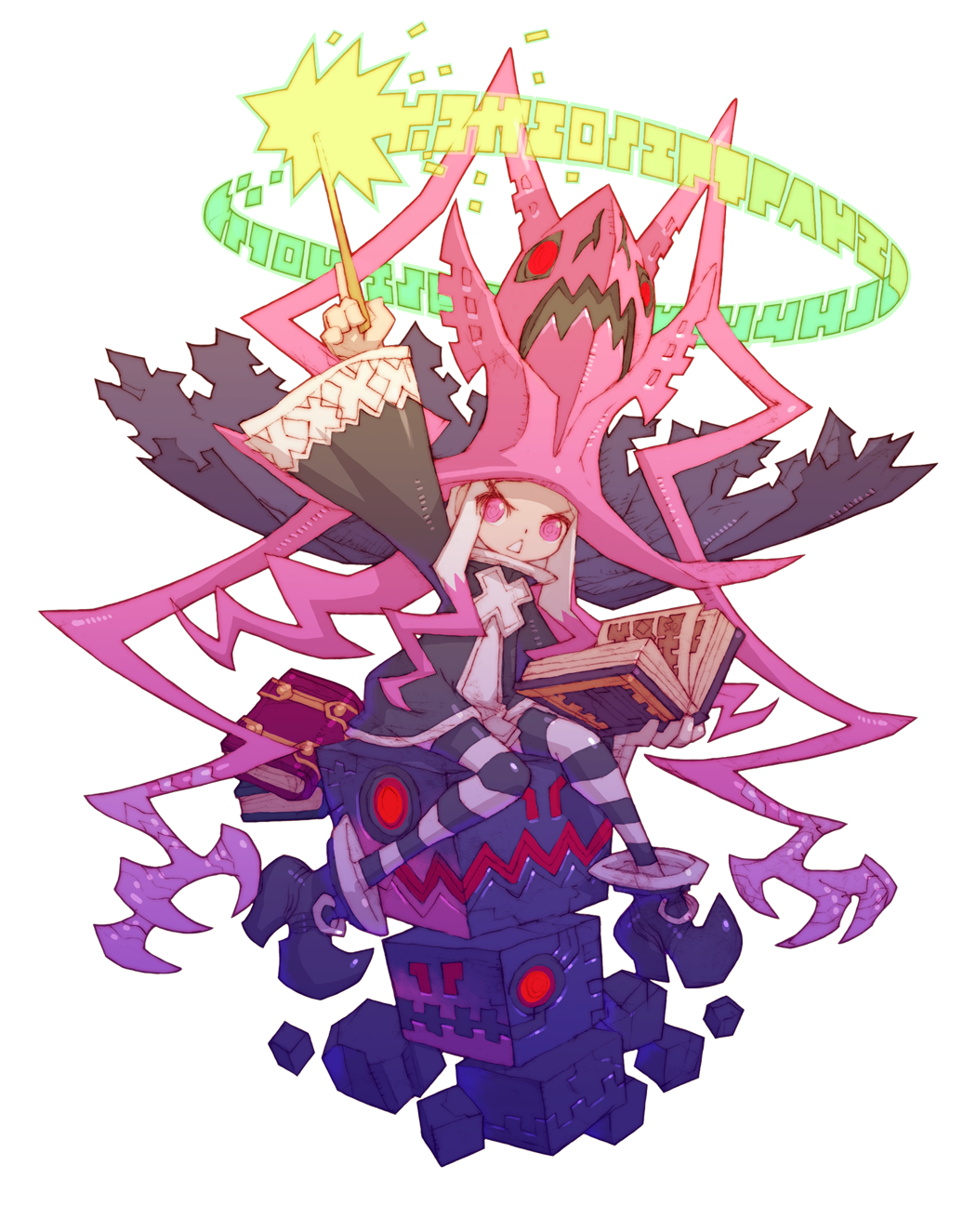 The Witch is a spell-caster that bears the extraordinary depth of the Astral Dragon's knowledge. She can damage her enemies with powerful offensive spells and heal her allies with restorative magic.

Shiori Izawa, Maria Naganawa, Kaori Nazuka, Yumiri Hanamori