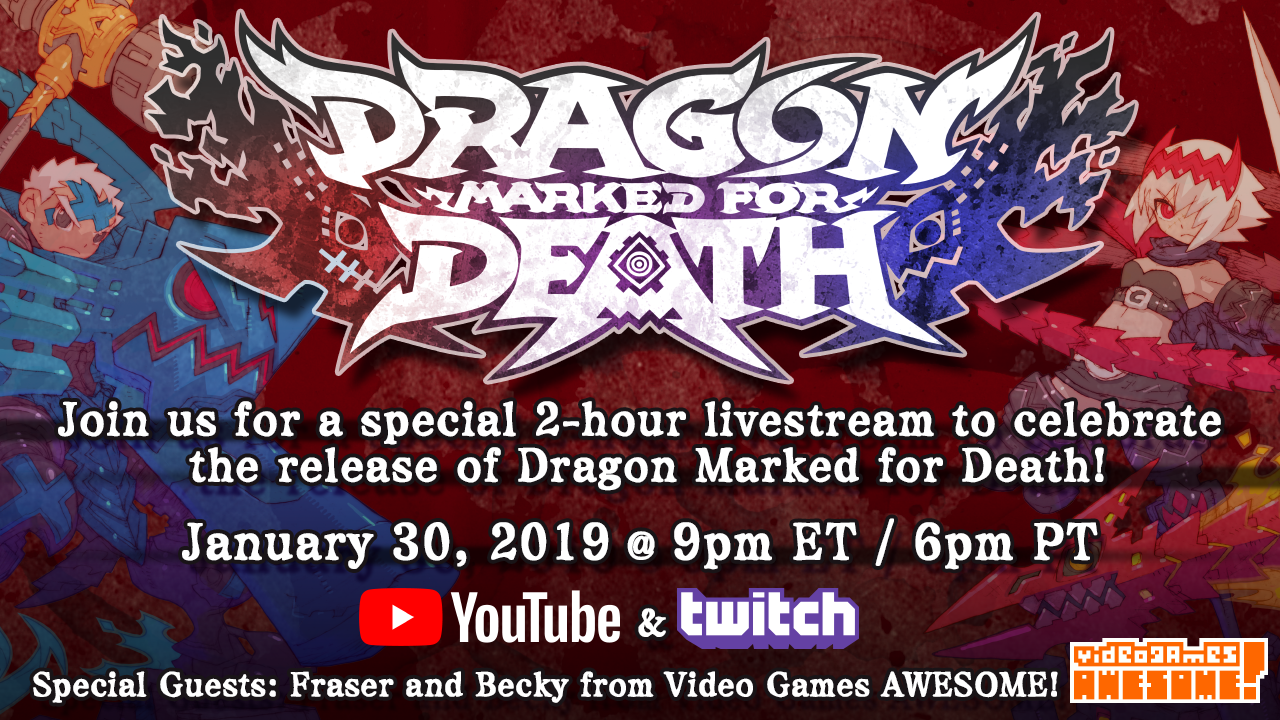 Hey guys, Matt here with a quick update! To celebrate the release of Dragon Marked for Death on January 31st for the Nintendo Switch, we're holding a special 2-hour livestream on the eve of the release date to celebrate with you folks! I'll be joined by fellow Inti staff Andrew, and by two very special guests, Fraser and Becky from the legendary "Video Games AWESOME!" channel.
I'm so glad that we will be able to showcase some LIVE 4-player Dragon Marked for Death action, so come celebrate the release with us and get a taste of what the game truly has to over before it releases on January 31st!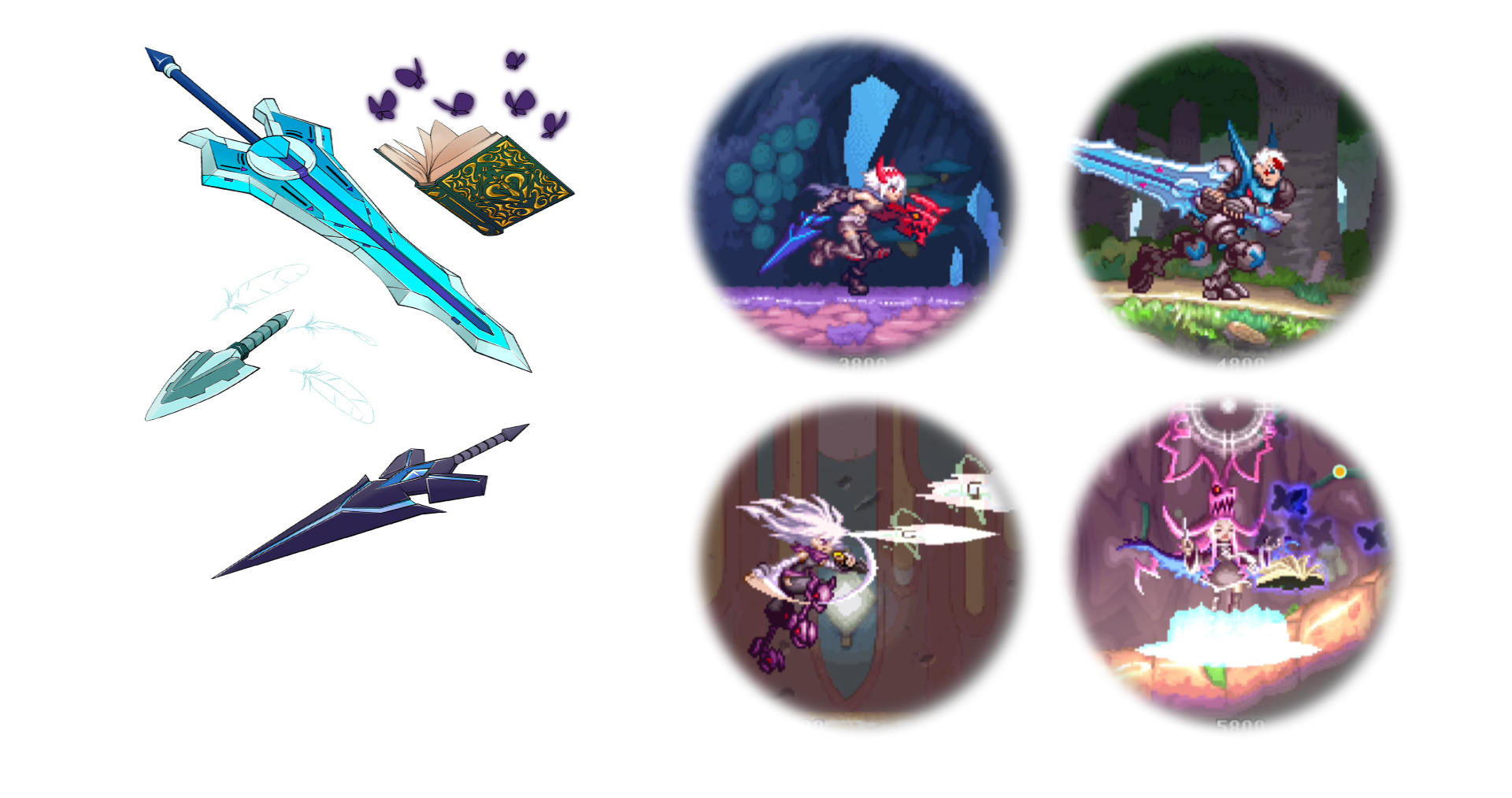 It's still not too late to pre-purchase the game on the Switch eShop to make sure you can get your hands on the Striker Gear, a pack of weapons that can only be obtained with the digital version of the game by pre-purchasing it up through January 30th. You can pre-purchase Dragon Marked for Death: Frontline Fighters (Empress & Warrior) here and Dragon Marked for Death: Advanced Attackers (Shinobi & Witch) here.
See you on the stream!