Things have been quiet here on the Inti blog for some time now, but that doesn't mean we haven't been busy! In fact, it's -because- things have been so busy that the blog has unfortunately been quiet, but I think it's about time to end that streak.
Our most recent game release was the Steam version of Blaster Master Zero 2 , and in the days that lead up to and followed the release we've been showcasing never-before-seen design documents and trivia that covers all of the game's characters (and more)! Rather than make you good folks dig through our Twitter feed for everything, we decided that we'd put them all in one place for your viewing pleasure! We hope you enjoy all the art and commentary from director Nishizawa, designer Suzuki, and illustrator Natsume.
Part 1: Fred the "Frog"

Part 2: The "Metal Attacker" Series
Part 3: Jason Frudnick
Part 4: Eve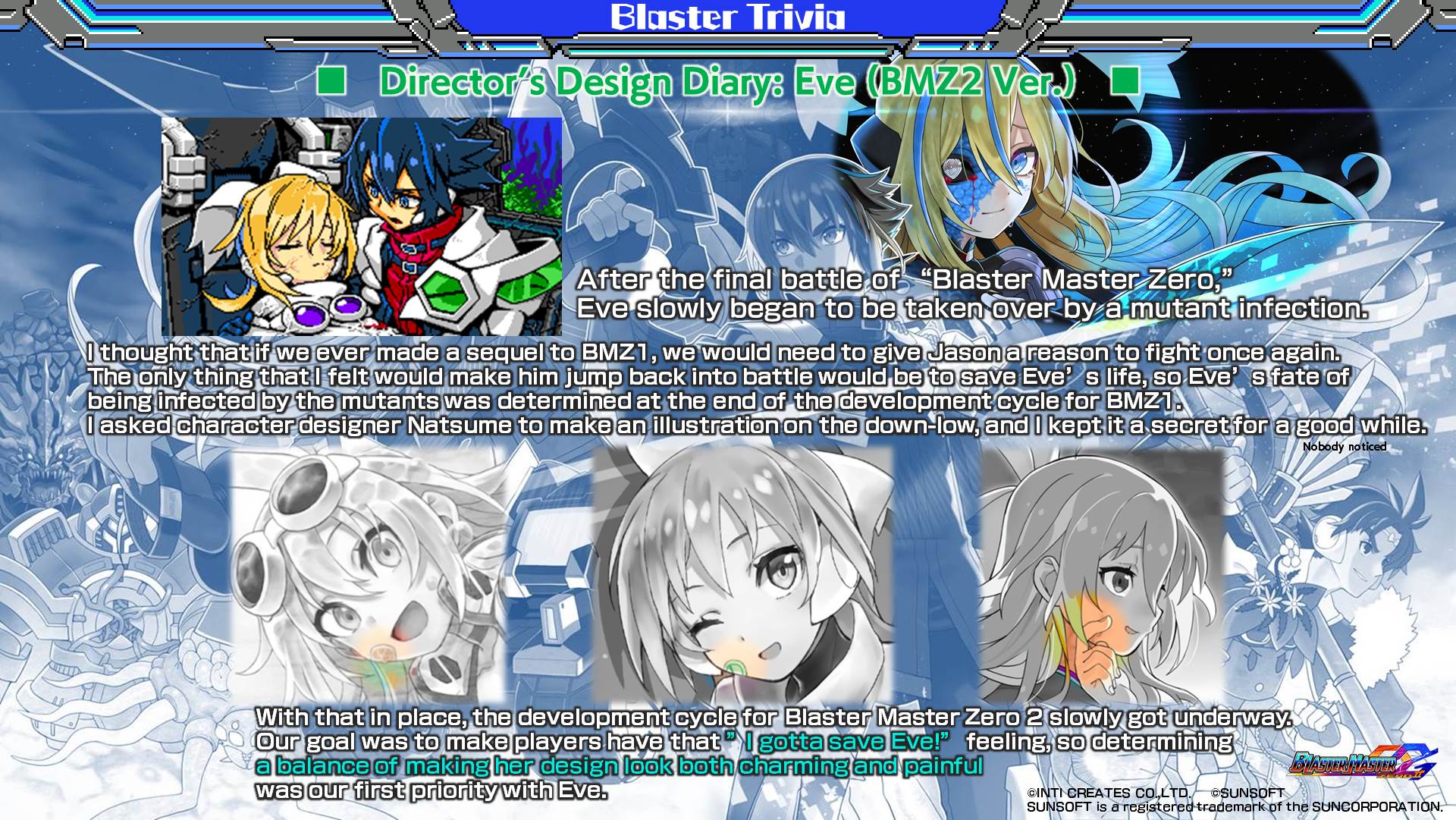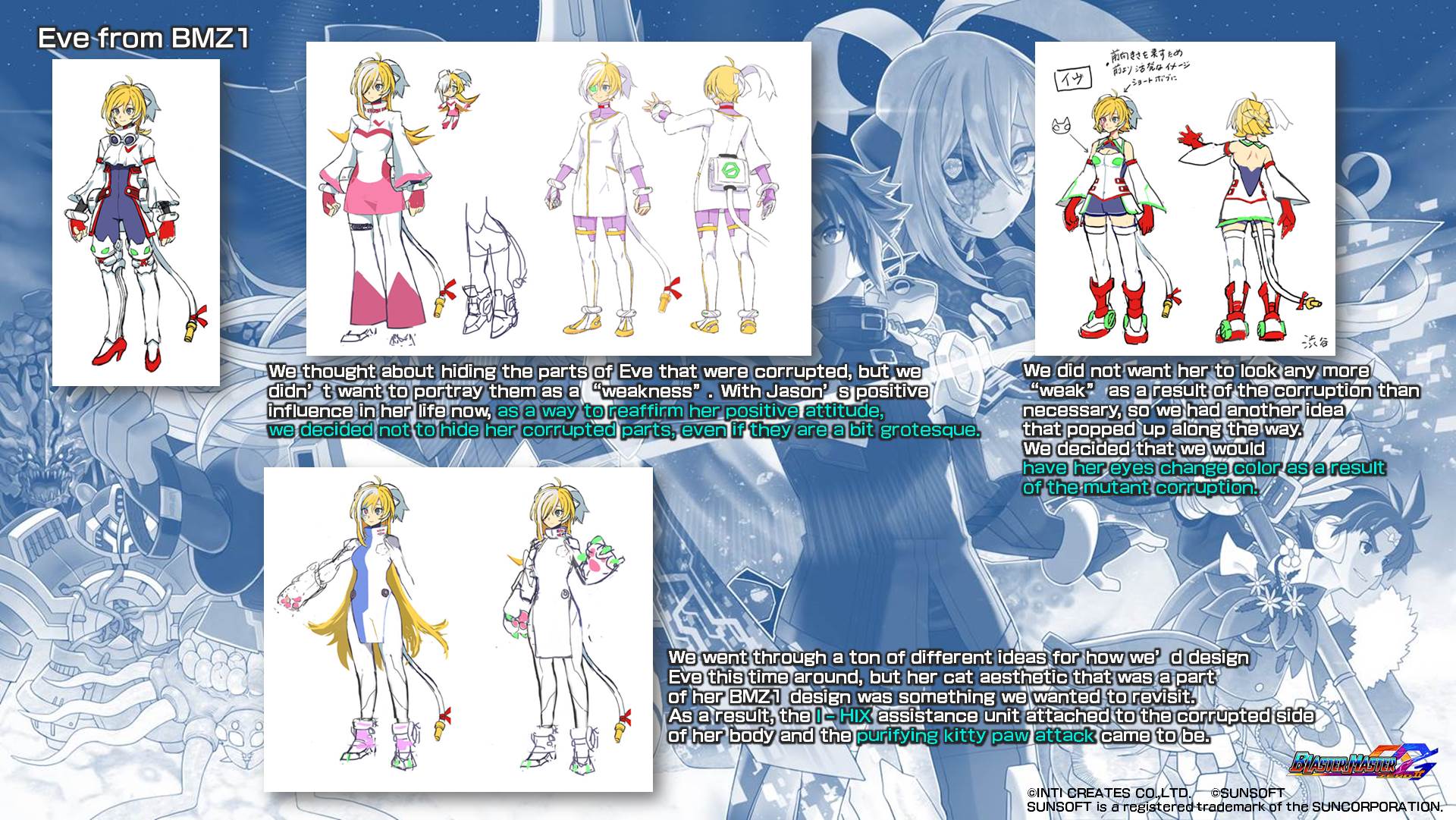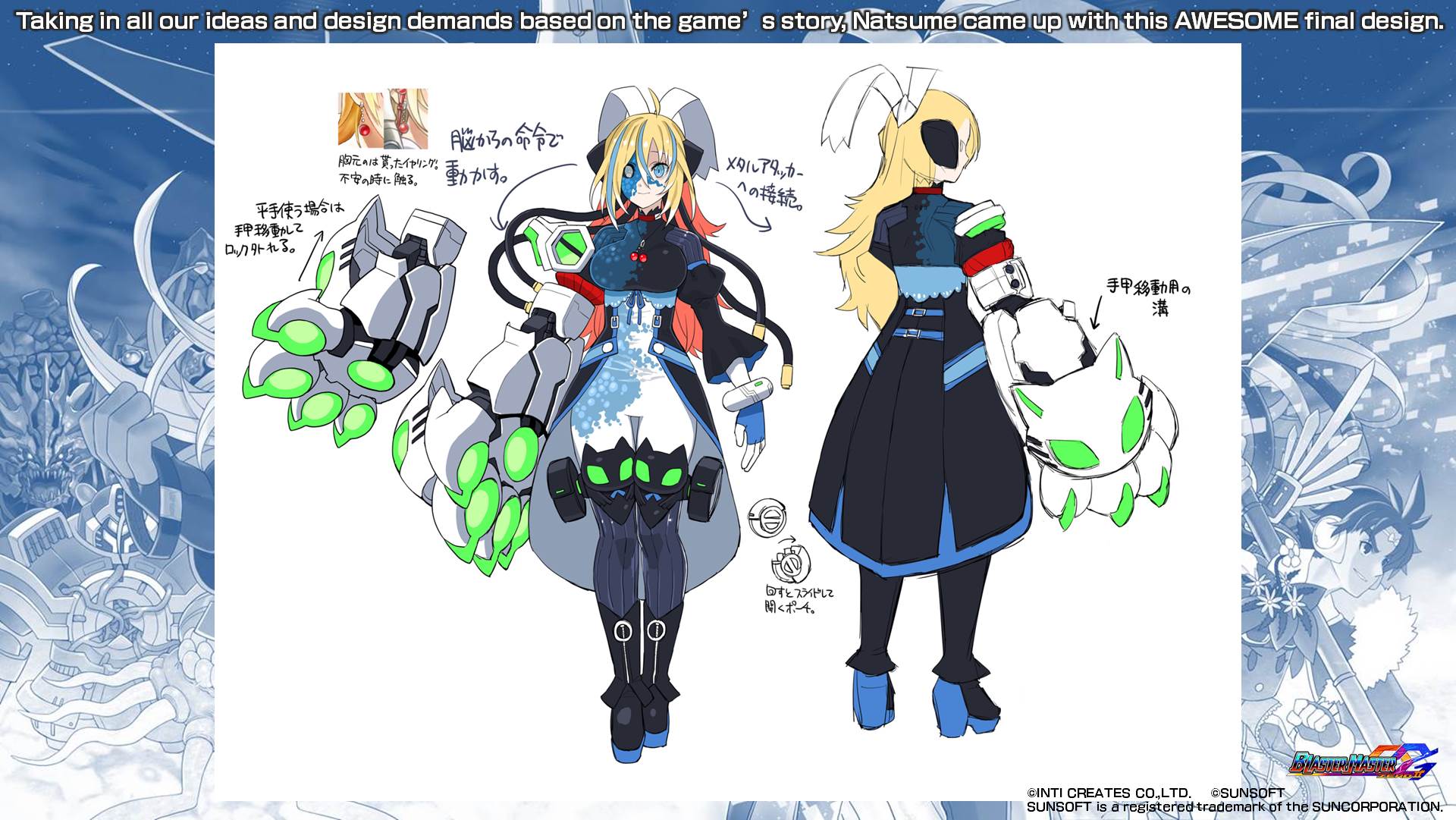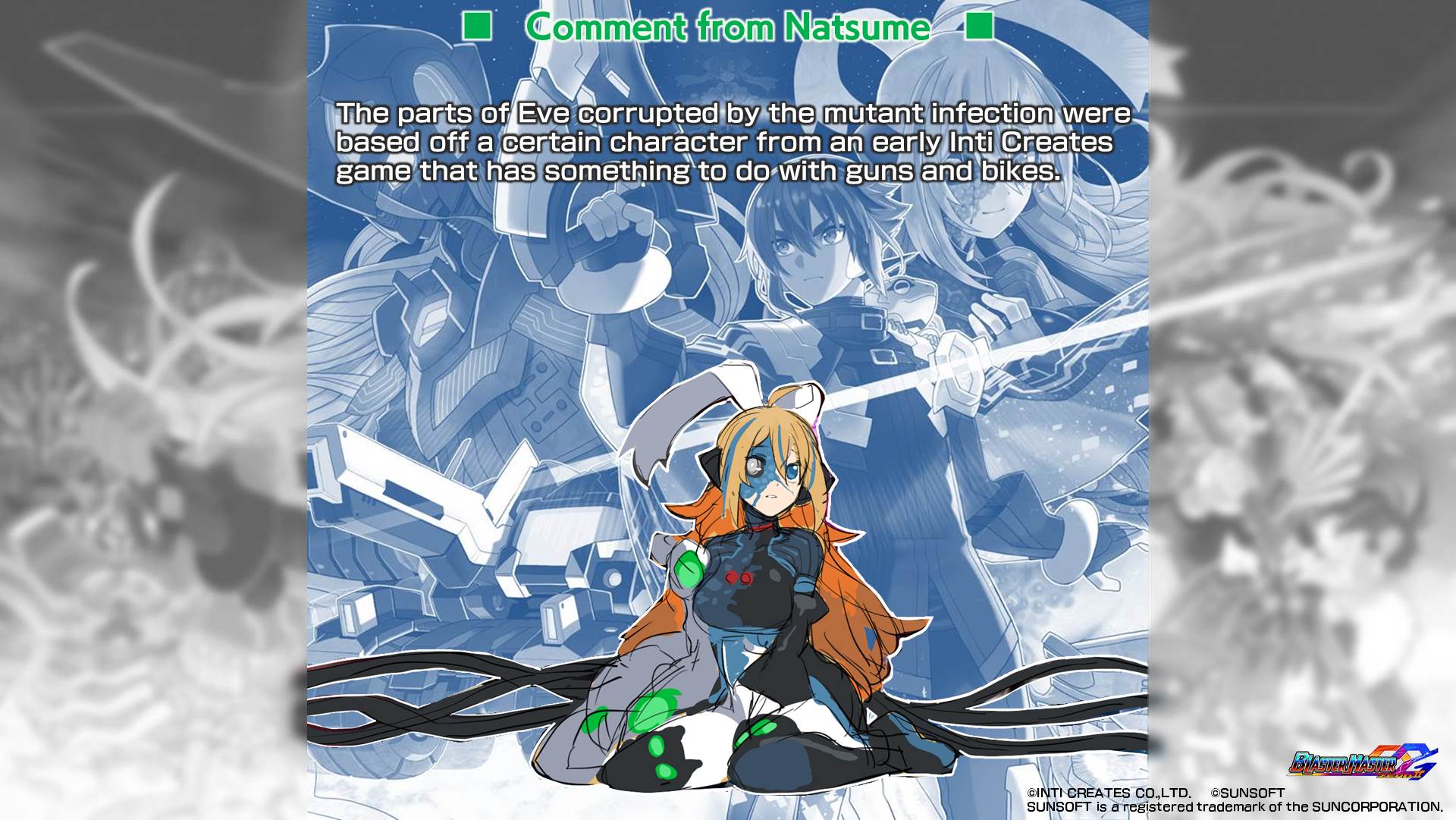 Part 5: Gonbei
Part 6: Tae

Part 7: Leibniz

Part 8: Mixed Bag of Trivia

Part 9: Stein and Tesset

Part 10: Kenwood

Part 11: Kanna

Bonus: Extra Eve Slide

We sincerely hope that you enjoyed all of this behind-the-scenes Blaster Master Zero 2 content, and that you try the game for yourselves on Nintendo Switch or Steam and meet this motley cast of characters!