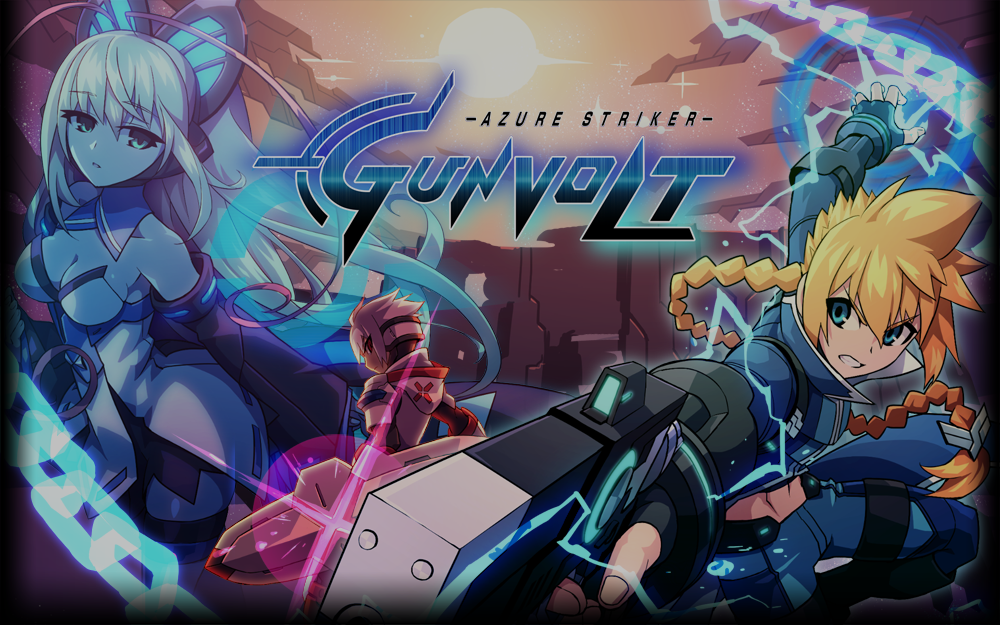 Happy Anniversary, Gunvolt!!
It's hard to believe that it's been a year since Azure Striker Gunvolt, our very first self-published game made it's way to the 3DS last August. Today, we are extremely happy to announce that on August 28, 2015, Azure Striker Gunvolt and Mighty Gunvolt will make their grand worldwide debut on Steam! It will be priced at $14.99USD, and Mighty Gunvolt will be given away as a free download to everyone who purchases the game during the first month
Whether you are a seasoned Gunvolt super-pro, or getting ready to enjoy the game for the first time, the Steam version of the Azure Striker Gunvolt has a lot to offer all you Strikers out there!
At its core, the game is a port of the 3DS version of the game optimized for play on Steam. There are numerous new features and modes added (and many more on the way) that are only available on Steam as well! These features, and more, will make their debut next week:
All-new SPEEDRUN MODE exclusive to the Steam version highlights Gunvolt's replayability, challenging and helping players truly master the depths of its gameplay and level design!
All-new JAPANESE VOICE MODE exclusive to the Steam version allows you to play the original Japanese version of the game complete with Japanese voiceovers and mid-stage dialogue with English subtitles!
Choose between several different templates for displaying Gunvolt's two game windows (previously shown on the Nintendo 3DS system's dual screens); these can be cycled between using the F5 key.
But, don't take my word for it, let this shiny new trailer show you them in all their glory! 😀