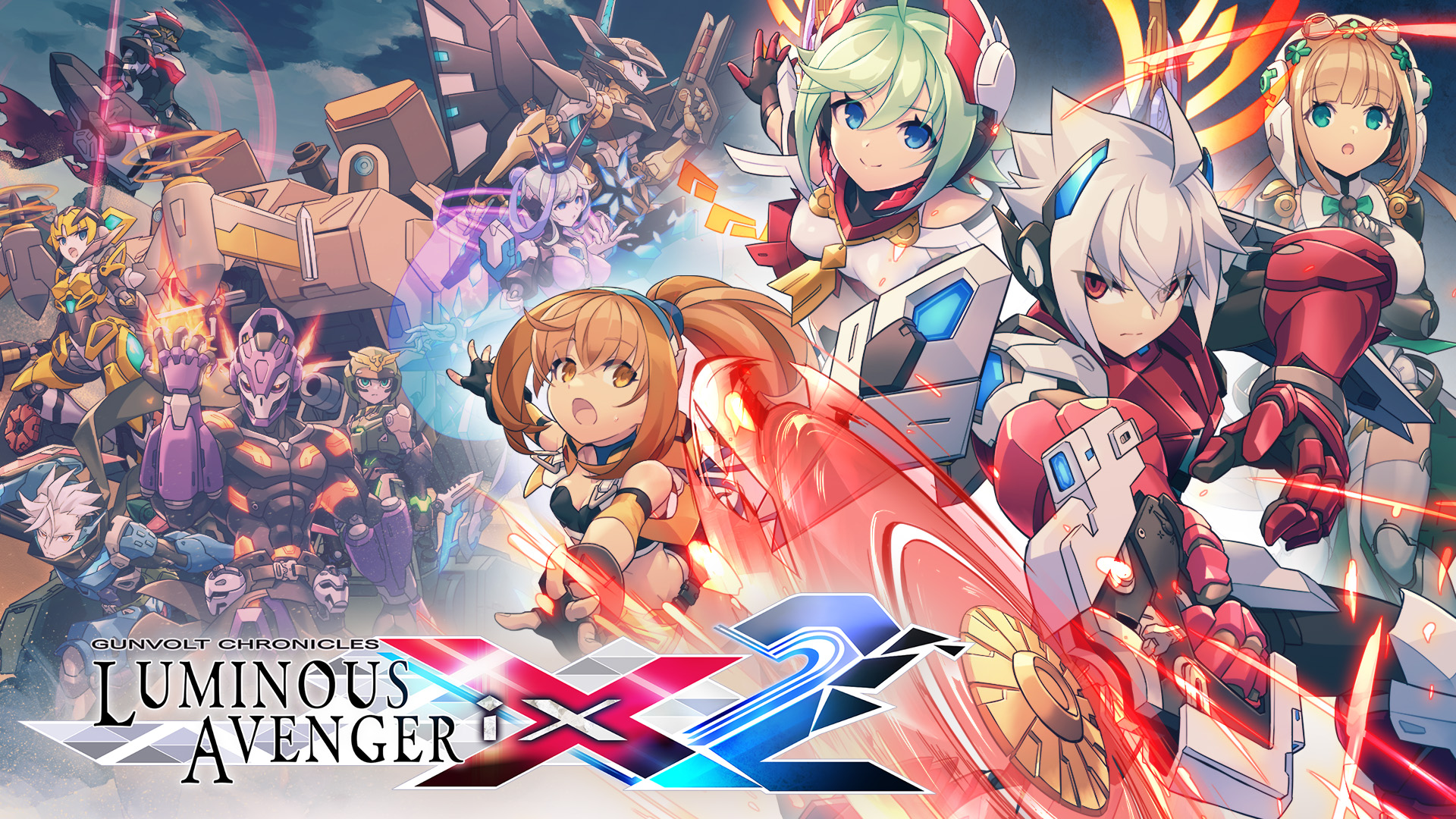 Today is a big day for Gunvolt Chronicles: Luminous Avenger iX 2! In our special livestream featuring the legend himself CDawgVA, we announced that Luminous Avenger iX 2 is getting full English voiceover and a Limited Run Games release!
It's a Gunvolt dream come true!
The inclusion of English voiceover in LAiX2 is a first for a self-published INTI CREATES game! It's something that I, your friendly neighborhood producer, have been hoping to do for a very long time, and let me tell you Gunvolt faithful, it feels so good to finally bring this goal to life.
With the help of the wonderful Diana Garnet (who some of you may know as the singer of the opening theme from Dragon Marked for Death and the English voice of Joule in the Gunvolt OVA anime!), we put together an incredible group of voice actors to bring this cast of characters to life.
Hearing characters speak English in a self-published game just hits different, and I sincerely hope you enjoy experiencing the game with English voiceover!
Without further ado, let's meet the cast of Gunvolt Chronicles: Luminous Avenger iX 2!
Copen – Alejandro Saab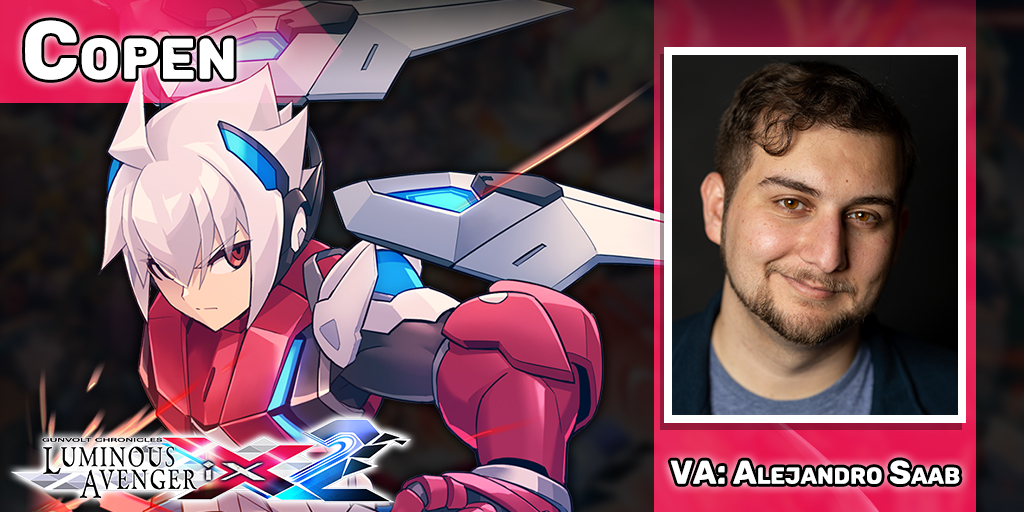 Lola – Cassandra Lee Morris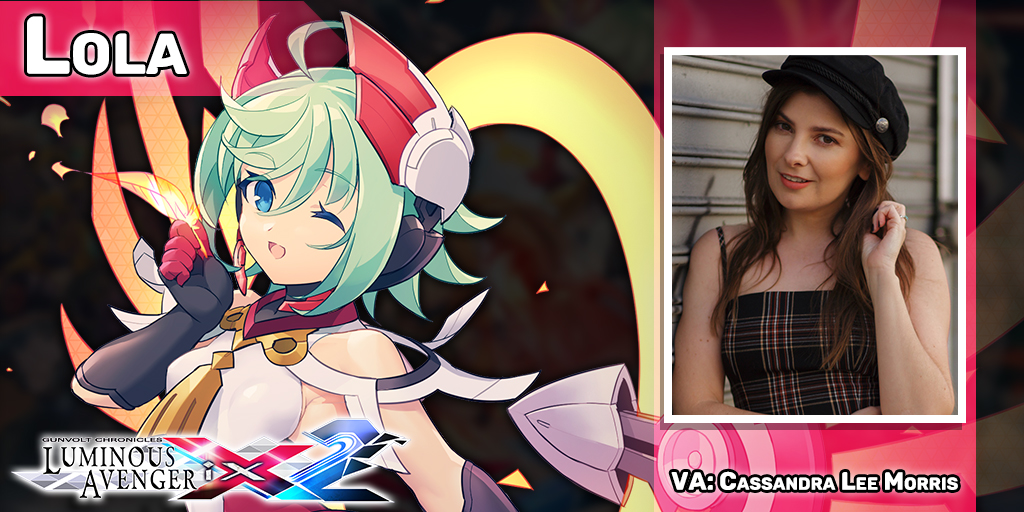 Kohaku – Kira Buckland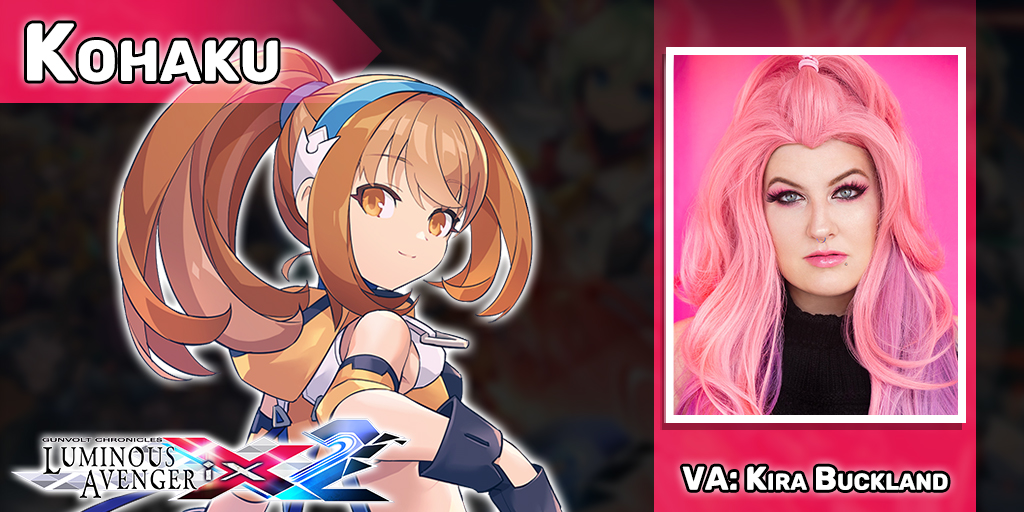 Null – Natalie Rose Hoover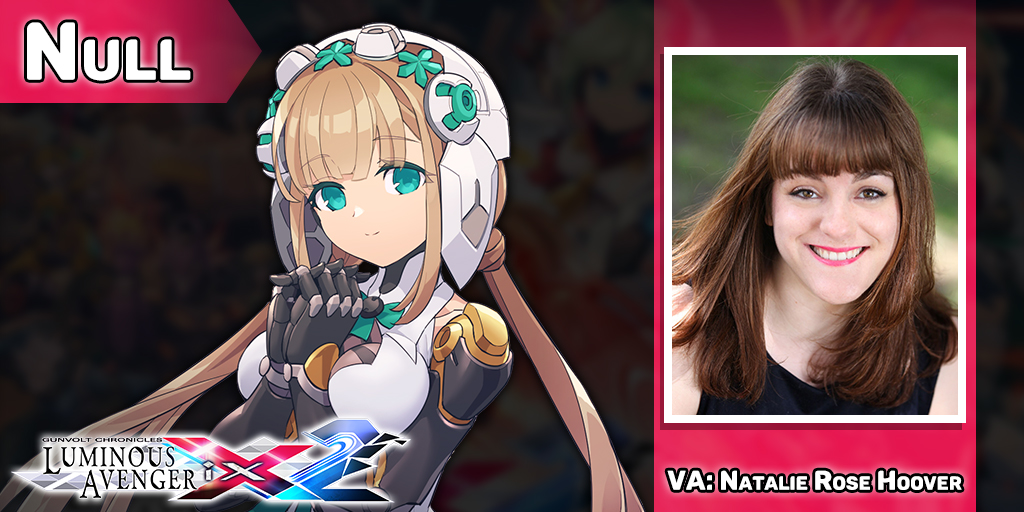 Dacite – Connor Colquhoun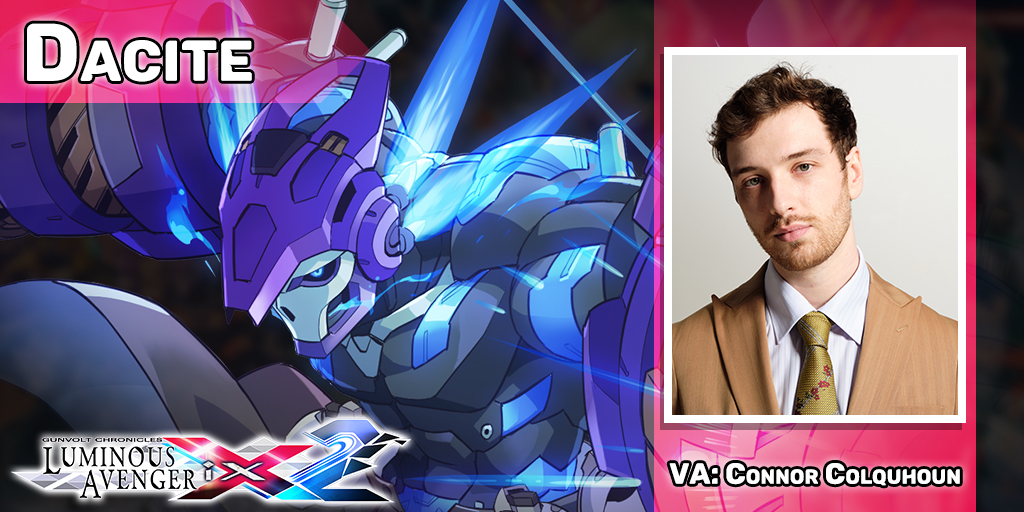 Vespa – Brittany Cox
Autochrome – Daman Mills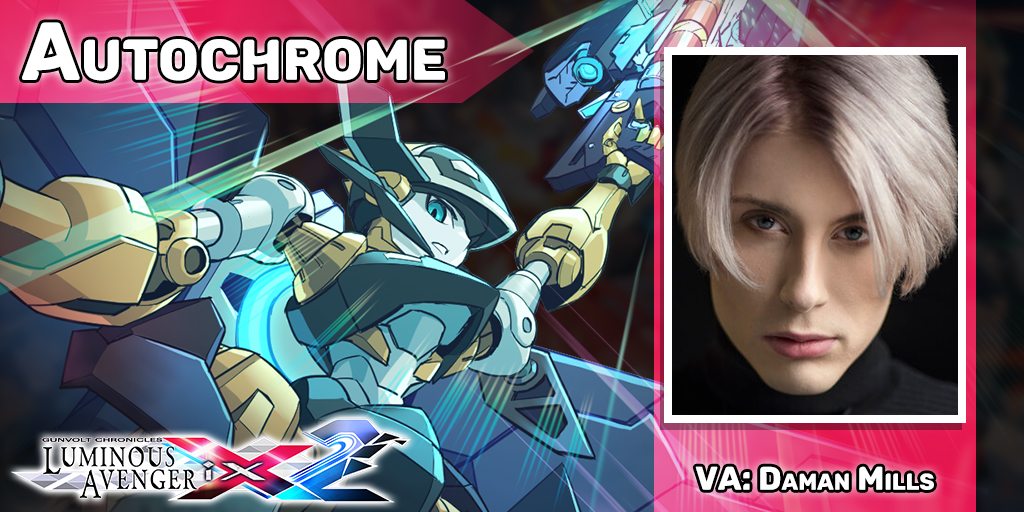 Brigade – Steve "Warky" Nunez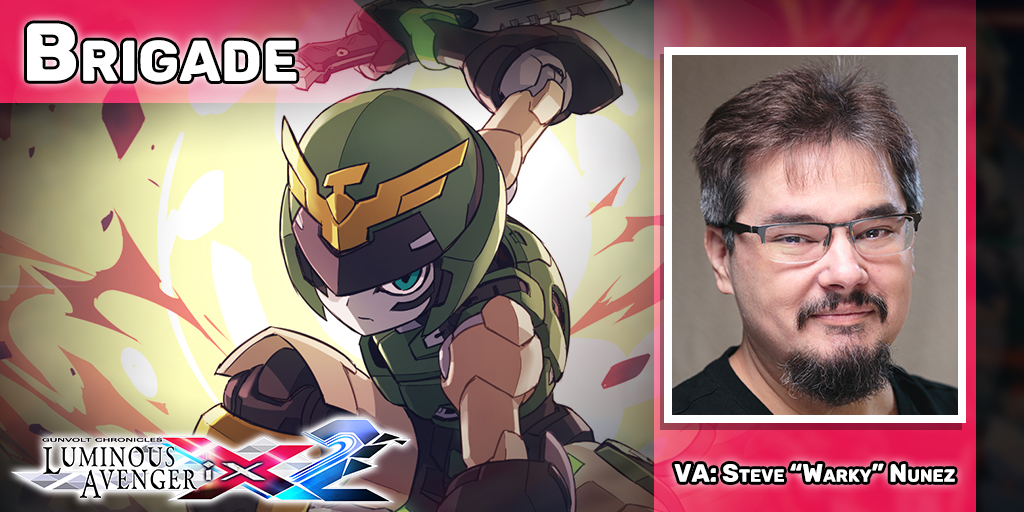 Hail – Jennifer Losi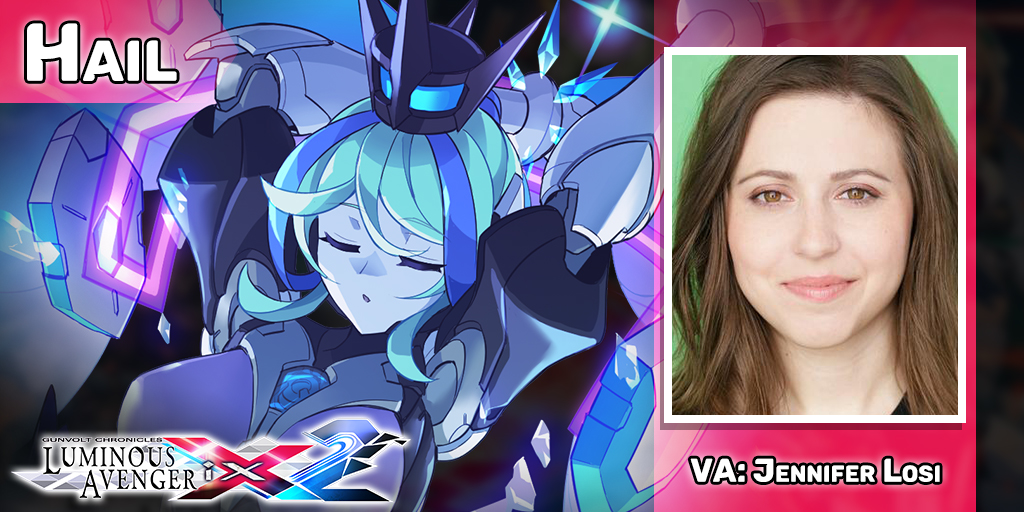 Ace – Arin Hanson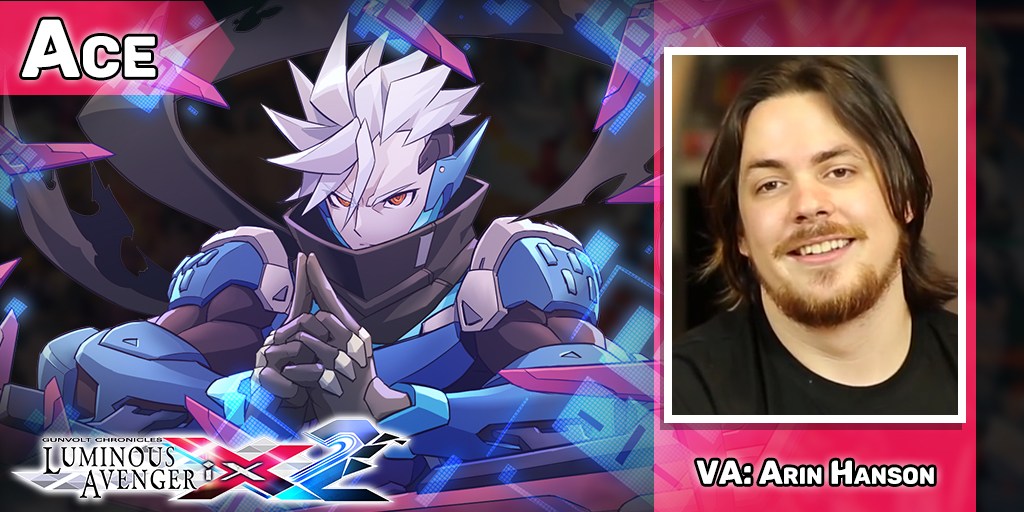 I can't wait until everyone can hear them in action when Gunvolt Chronicles: Luminous Avenger iX 2 releases on January 27, 2022!
Speaking of the release, I'm also very stoked to announce that our friends at Limited Run Games are bringing you the exclusive physical release for North America on Nintendo Switch and PlayStation 4! Pre-orders begin on January 25, 2022! This is the only physical release  of the game with an English cover and an ESRB rating, so make sure your region matches up accordingly!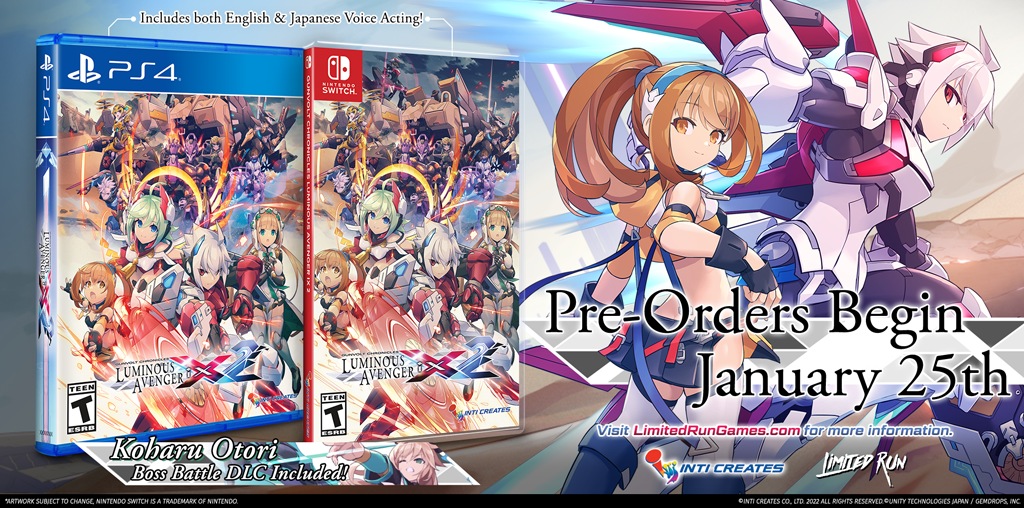 The game is pre-packed with both English and Japanese voice acting in addition to the Kohaku Otori boss battle DLC (get a taste of the Kohaku battle during a previous livestream)!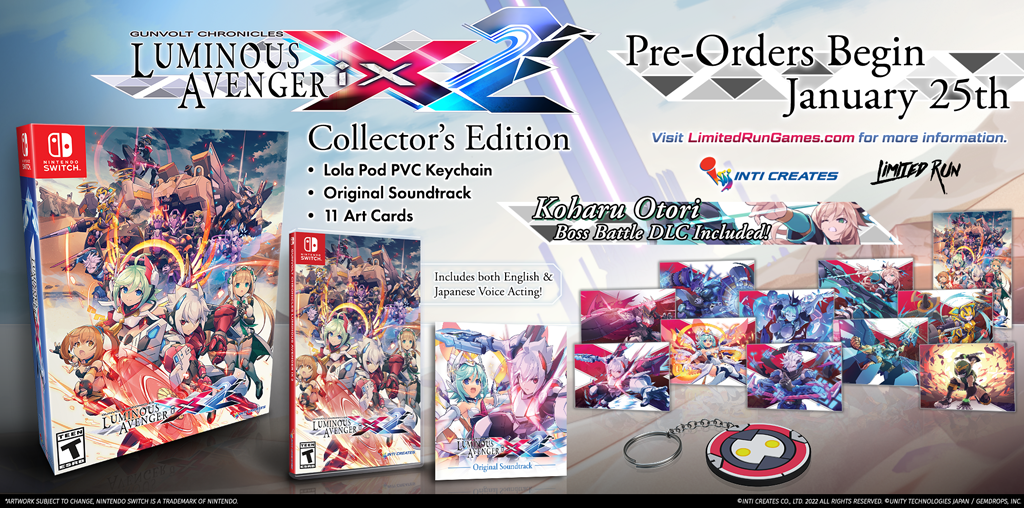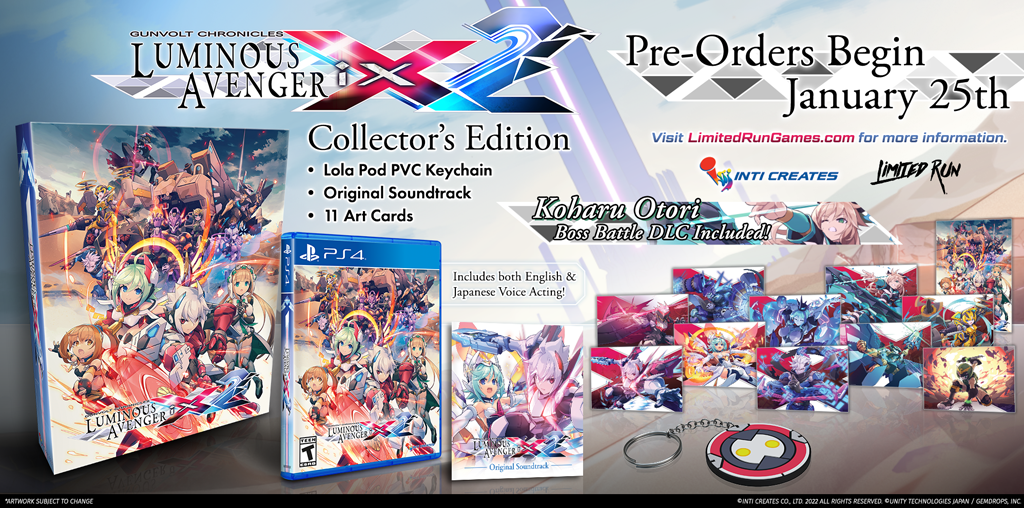 It just wouldn't be a Limited Run Games release without a sweet collector's edition, right?  This baby comes packed with an adorable Lola pod keychain, so you can take everyone's favorite robo cutie with you wherever you go! The soundtrack includes both the vocal tracks and stage BGM tunes as well, and we're finishing it off with high-quality art cards of all the main cast from Luminous Avenger iX 2!
Just a little less than 2 months to go until Luminous Avenger iX 2 drops on January 27, 2022 on Nintendo Switch, PlayStation 4, PlayStation 5, Xbox Series X|S, Xbox One, and Steam!