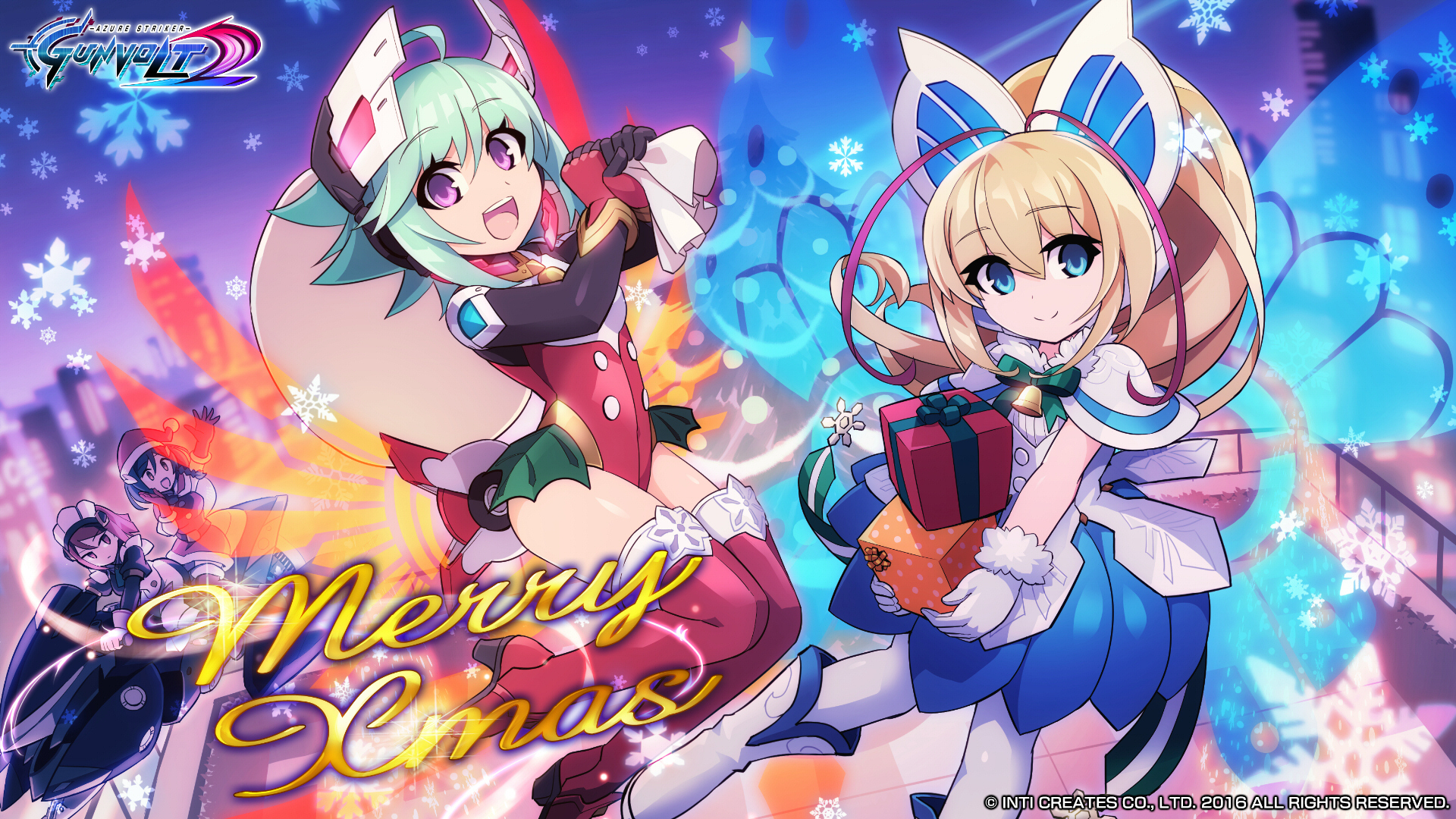 Seasons Greetings, Strikers! Christmas is almost here, and once again, Azure Striker Gunvolt character artist Yoshitaka Hatakeyama delivers some GV themed holiday cheer with this new Azure Striker Gunvolt 2 Christmas wallpaper! How freakin' cute are Joule and Lola? Thanks for the early Christmas present, Hatakeyama-san!
You can download this lovely wallpaper on the Gunvolt 2 official website!
We also have good news for the North American version of Azure Striker Gunvolt 1! After the most recent patch update, we received reports from you guys that Special Mission 5 wasn't working, and indeed, it was not. We apologize for this error, and with this new Patch 1.4 that will be available tomorrow (12/22) on the Nintendo 3DS eShop, that error has been fixed.
We hope everyone has a fantastic Christmas! I would wish you guys a happy new year as well, but I have a feeling that you'll be hearing from us again before the year is out…hehe :3
Keep on Striking,
Matt Papa
Gunvolt Assistant Producer