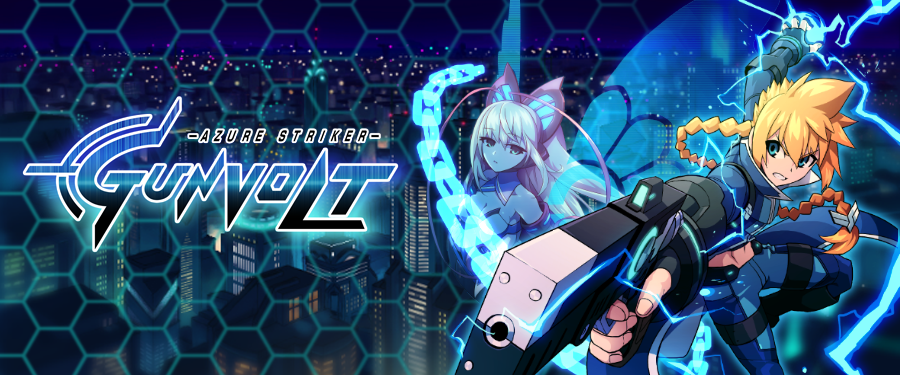 Halloween is almost upon us, which means it's time for the October update for Azure Striker Gunvolt Steam Ver. to go live! This the 2nd of 6 monthly updates for the game, and it's packed with a brand new gameplay mode and new language support! Here's a rundown of the new features:
Azure Striker Gunvolt October Update
A new gameplay mode called "Endless Attack Mode" has been added
Endless Attack Mode also gets its own corresponding Leaderboards
Korean language support has also been added, making a total of 9 different languages
Various bugs have been fixed
What is Endless Attack Mode?
In Endless Attack Mode, once the game starts, you do not return to the stage select screen as you continuously make your way through stages until you run out of HP. Your score is based off how many stages you can clear through. Progressing through stages is quite a bit different in this mode, however. When you destroy a hexapyle (pink gates that transfer you to the next part of a stage) or defeat a boss, you will be transported to a completely random stage, either at the beginning of a stage or from one of the hexapyles that appear midway through a stage. You will continue in this fashion until you run out of HP, at which point it's game over, and you will return to the Title Screen. Custom gameplay settings have been implemented for this mode as well:
You will only have access to three special skills: Astrasphere, Luxcalibur, and Voltaic Chains
Prevasion has been disabled
You will be unable to refill your HP, with the exception of leveling up (when you level up, your HP is restored to full)
All of your accumulated Kudos will remain when you move between areas (they will be lost if you touch a retry marker though, as they normally would)
Korean language support is now here!
This was previously only available in the Korea region on the 3DS version of the game, but now all Steam users can play the game in Korean as well.
That's that! We hope you enjoy the new features, and have an electrifying Halloween! 😀